Drizzly weather putting a dampener on your sightseeing plans? Fear not! From museums to afternoon tea, immersive adventures and the cosiest pubs, here are some ideas for where to go when the weather takes a turn for the worse.
Visit a museum
Tucked away in the St Thomas Hospital complex the Florence Nightingale Museum is an extensive museum devoted to the life and work of the 'Lady with the Lamp'. An in-depth and heartfelt tribute to one of Britain's most influential women, it covers all aspects of Nightingale's life work and also pays tribute to the many generations of nurses who followed in her footsteps.
Just because it's raining, it doesn't mean you can't enjoy some gorgeous gardens. Retreat into nature at The Garden Museum. Housed inside the remains of a medieval church next to Lambeth Bridge, this beautiful museum is devoted to the history of gardening and botany and is known for its fantastic art exhibitions. After your visit head to their exquisite Garden Café for lunch (reservations are recommended!).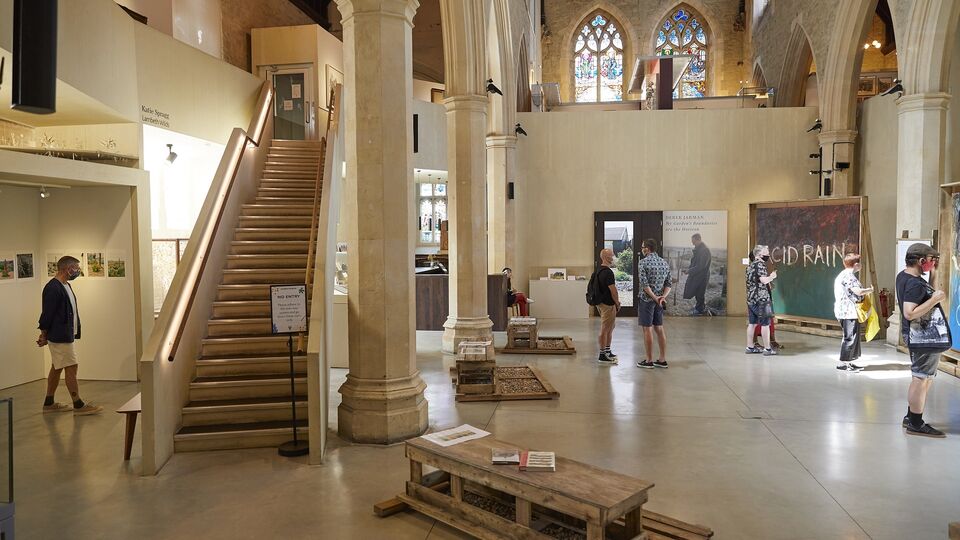 Underwater excursions at the aquarium
A brilliant underwater excursion for families of all ages, at the SEA LIFE London Aquarium at County Hall you can marvel at an incredible array of aquatic creatures from across the globe.
From jellyfish and piranhas to penguins, turtles and even sharks, the aquarium represents all climatic zones and places an emphasis on educating visitors about the threats facing the world's oceans.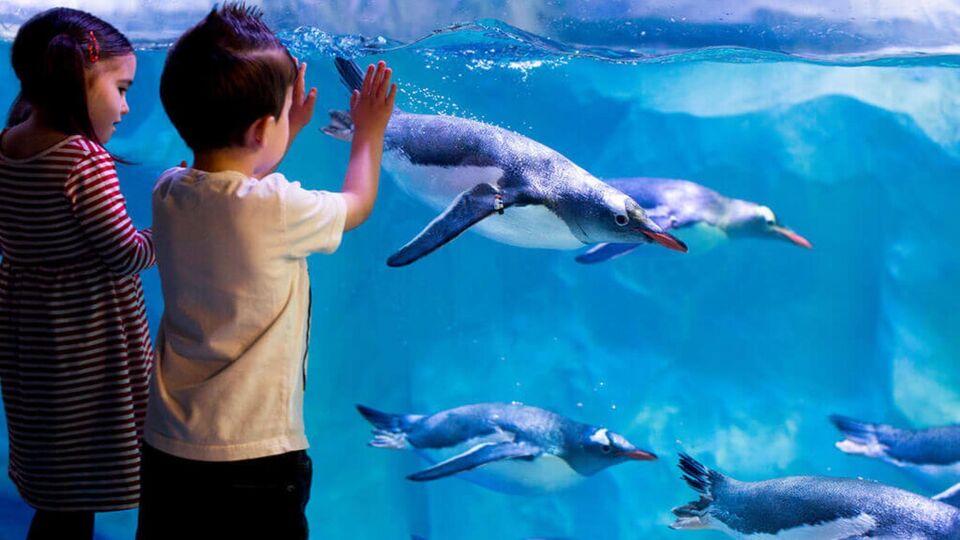 Explore an exhibition
If you are interested in contemporary art a visit to the Hayward Gallery at Southbank Centre is a must. Presenting some of London's most innovative and adventurous contemporary art exhibitions, the gallery hosts three to four major art shows a year celebrating the work of household names from across the world.
One of South Bank's more unusual exhibition spaces can be found at the Lambeth Palace Library (open Mon-Fri), home of the centuries-old library of the Archbishop of Canterbury. A treasure trove of ancient manuscripts, the library has a dedicated exhibition hall where it hosts regular themed exhibitions that highlight the histories contained within some of the oldest books that belong to the collection.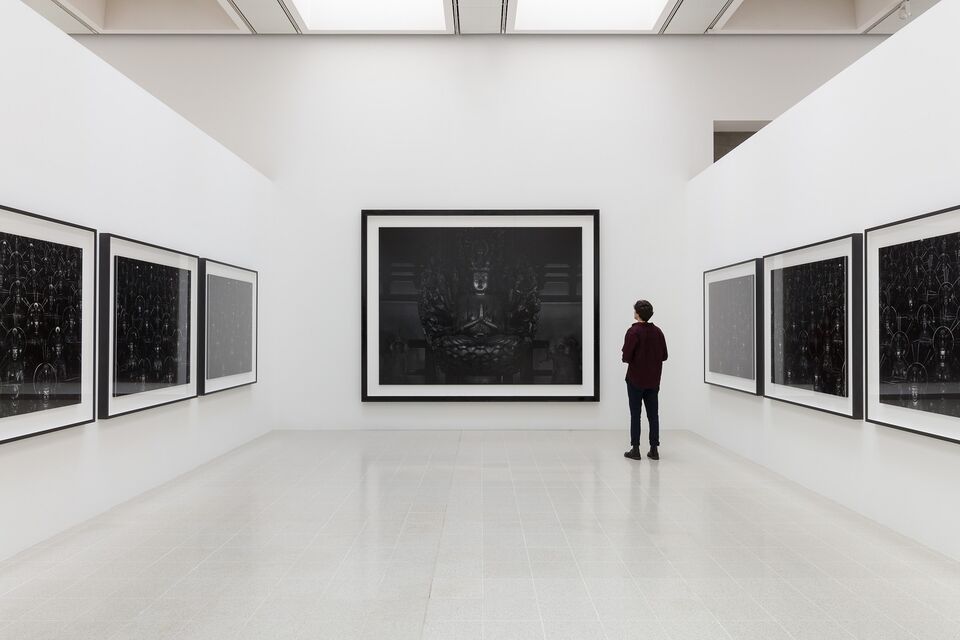 Rainy day matinees 
If the forecast ahead looks gloomy, an afternoon at the theatre enjoying a matinee performance can be the perfect mood booster.
One of Britain's most iconic theatres. there's always something memorable to see on the National Theatre's three world-class stages. Matinee performances are held on Wednesdays and Saturdays and the theatre now has some fantastic places to eat out before or after the show, especially the intimate and atmospheric Lasdun restaurant or the 'Italian-ish' wine bar Forza.
Witness for the Prosecution, the acclaimed play by Agatha Christie, never fails to impress and has been running at County Hall in South Bank for more than 6 years. There are matinee performances every week on Thursday and Saturday at 2:30pm and on Sunday at 3pm. The unique venue for this gripping whodunnit courtroom drama is the magnificent surroundings of what was once the then London City Council's debating hall, with the setup literally putting the audience right into the heart of the action.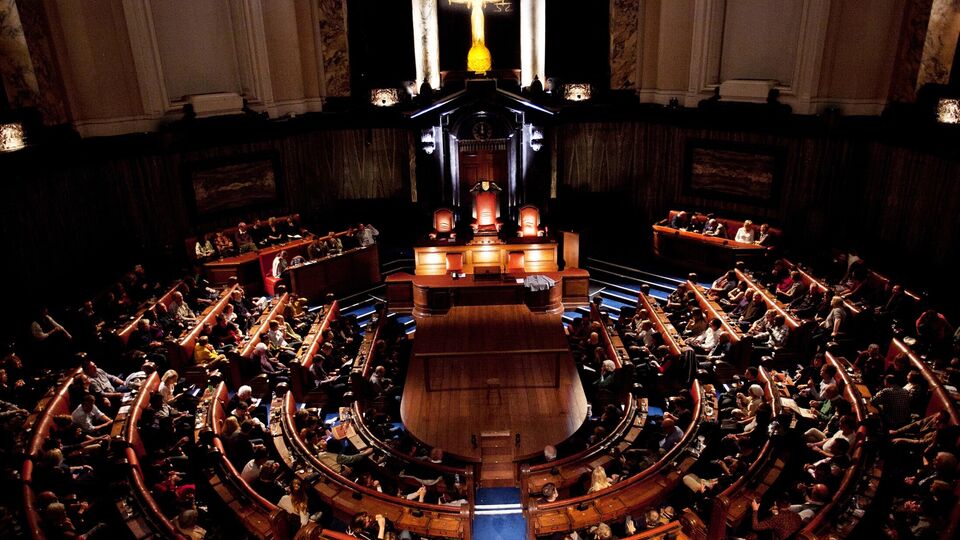 All things film
London's home of cinema, every day brings a rich programme of vintage and contemporary film screenings by filmmakers of all backgrounds to the BFI Southbank. There are three state-of-the-art screens at the BFI's home beneath Waterloo Bridge on the Queen's Walk, as well as the epic BFI IMAX - one of the largest cinema screens in Europe - just up the road.
Book a ticket for a film screening or find a booth and simply drop by and settle in for the afternoon at the BFI Mediatheque, where you can watch recordings from the vast BFI National Archive of early films, TV shows, news reels and more.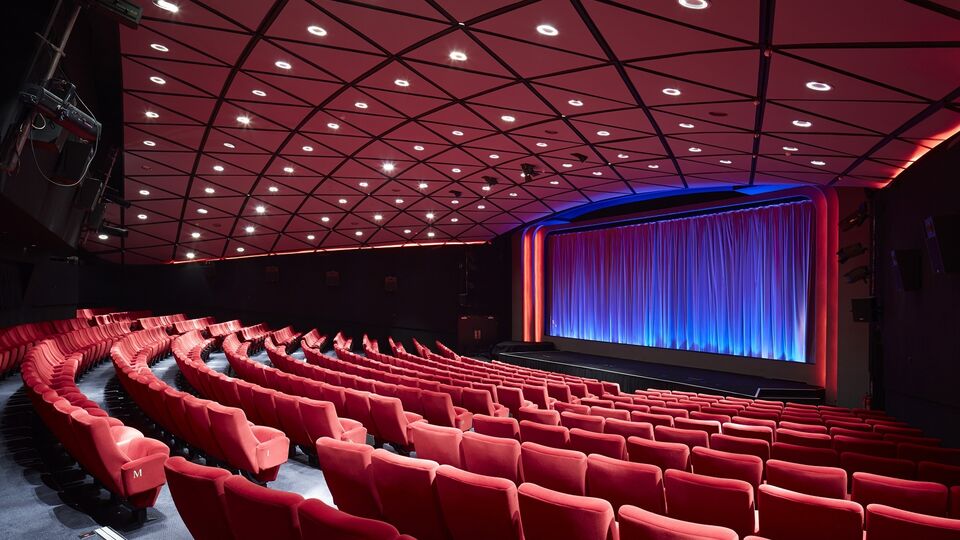 Immersive adventures
Shrek's Adventure! at County Hall is a magical interactive walk-through experience for kids inspired by Dreamworks' Shrek films. Along this fairytale adventure you'll make potions, ride a magical 4D bus, solve puzzles, explore mazes and meet some of the most beloved Shrek characters, including the big green ogre himself.
For teenagers and adults, The London Dungeon, also located at County Hall, is the city's original fright fest with 19 gripping immersive shows and not one but two underground rides to explore as you travel deeper and deeper underground into London's gruesome history!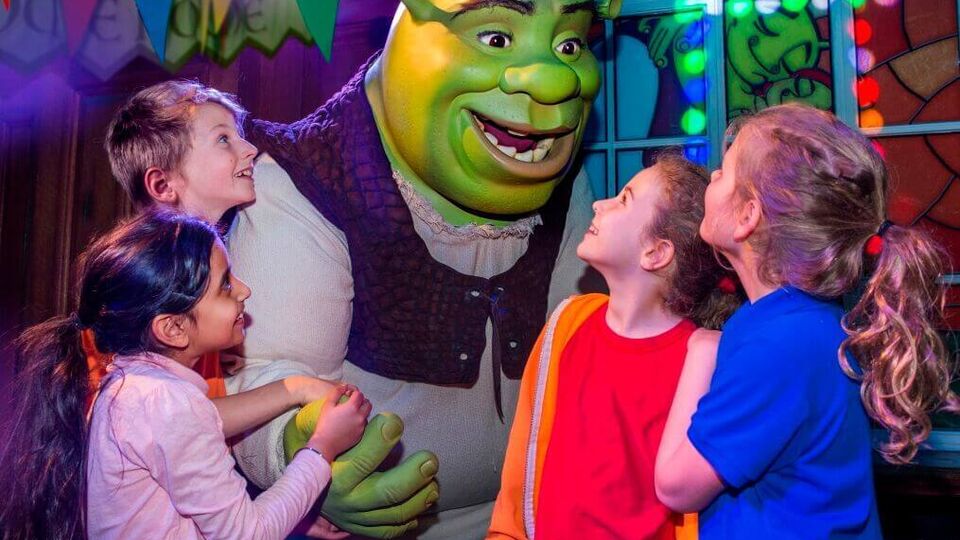 Board games and graffiti on Leake Street
Meet local street artists and hang out at quirky bars inside the 300-metre-long Leake Street graffiti tunnel that stretches all the way along beneath Waterloo Station. If you love a good selfie, there are plenty of great photo opportunities down !
For rainy days, London's original board games bar Draughts is a favourite with more than 1,000 different board games to choose from. The bar's board game library has every game you've ever heard of, plus hundreds more that you haven't. Kids are welcome and there's even a kids food menu in addition to burgers and tacos for the grown-ups.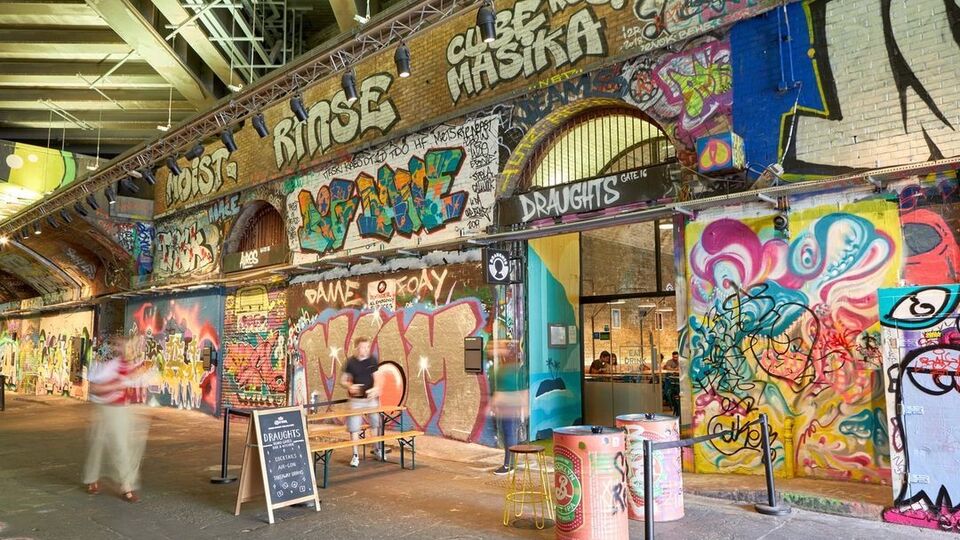 Warm up with a cuppa at a cosy cafe
Looking for somewhere to cosy up with a coffee or hot chocolate while you wait out the rain showers? From indie brands to the best-known chains, you're never far from a good coffee shop in South Bank.
Behind the London Eye just off Belvedere Road, you can find a busy branch of Starbucks and the always-popular Gail's bakery. One block from the Waterloo Tube station at Southbank Place (behind Jubilee Gardens) is The Black Penny, a super cosy spot to sit and enjoy exquisite blends made with beans sourced exclusively from the Narino region of Colombia.
The National Theatre's Espresso Bar and Atrium Café are both bright and airy places to sit amid the grandeur of Denys Lasdun's brutalist masterpiece. Both serve coffee made with beans from Elephant and Castle-based roastery HEJ Coffee. The BFI Southbank also has a popular café with plenty of space to sit and watch the world go by outside, or head up to The Hayward Gallery Café at Southbank Centre with its vibrant murals by Taiwanese artist Michael Lin and views out across the river.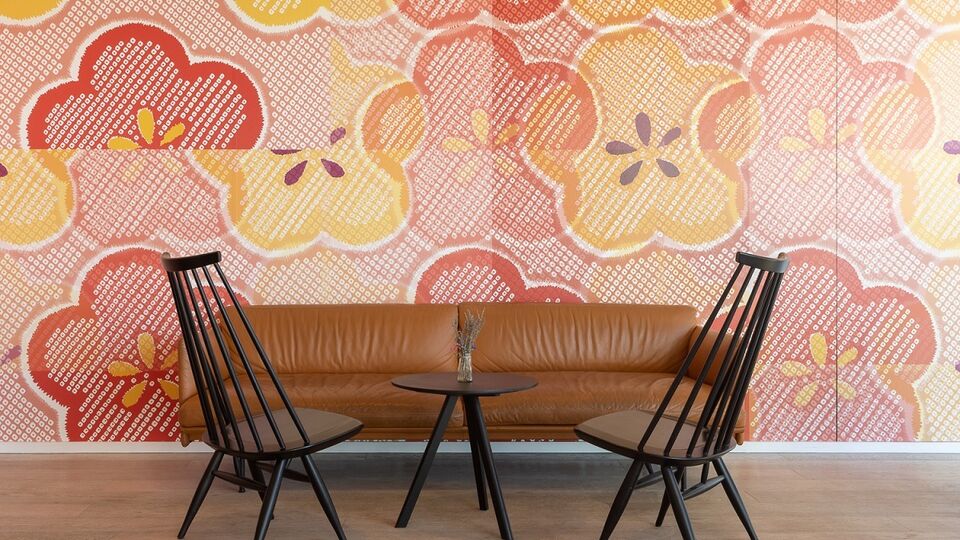 Indulge in Afternoon Tea
There are few things as splendidly decadent as a classic British afternoon tea, especially when the weather outside is miserable! Sit inside opulent surrounds and enjoy a view of the rainy city trudging past while you are lavished with scones, cakes, finger sandwiches and endless pots of tea.
Head to The Library at the Marriott County Hall Hotel for one of London's finest afternoon teas, complete with a front-row view of Big Ben and the river and the most photogenic Big Ben-inspired petit fours. For something out of the ordinary, on weekends try the Sri Lankan afternoon tea served at the fashionable cocktail bar Lyaness at the Sea Containers London hotel or book for afternoon tea with a sky-high view at Oxo Tower's rooftop restaurant.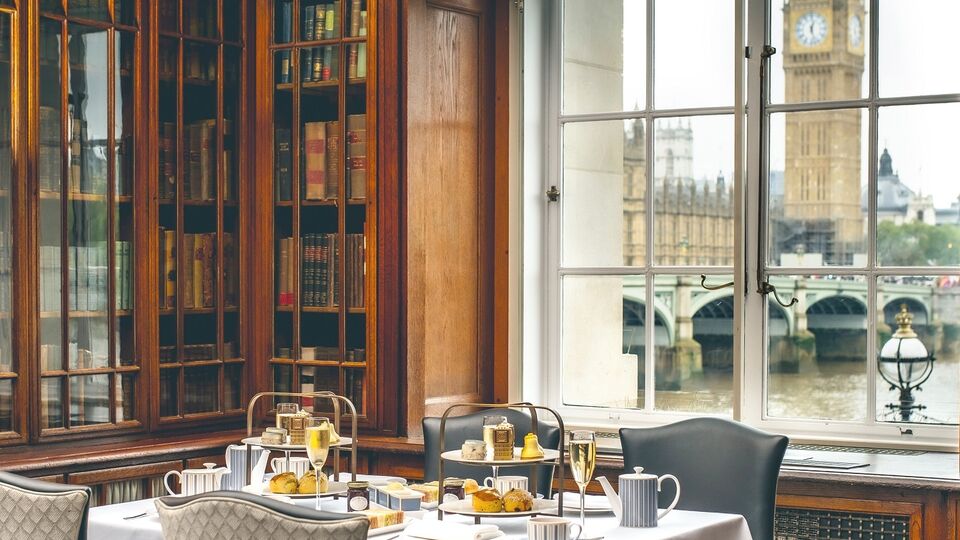 Settle in at a local pub
When it's really pouring down outside, sometimes the only option is to take shelter in a local pub and have a pint and a bite to eat while you wait it out.
Next to Waterloo Station The Hole in the Wall is a timeless classic, that has occupied this cosy little spot inside one of the railway arches opposite the station entrance since the 1940s. It's a real ale pub with a huge choice of cask ales, and if it happens to be a Sunday evening don't be surprised to find their long-running Irish folk session in full flow. Inside Waterloo Station, The Victory is a large modern pub and kitchen above the station's iconic Victory Arch that boasts a great gastro-pub menu.
Meanwhile, at The Sidings (next to the entrance to the colourful Leake Street graffiti tunnel, you can also access The Sidings through Waterloo Station), BrewDog Waterloo is one of the biggest pubs in the country with plenty of activities to keep you busy including duckpin bowling lanes and an insta-famous slide.
Other popular pubs in the area include the Fountain & Ink (two blocks from Blackfriars Station) which is particularly famous for its Sunday roasts, the Doggett's Coat and Badge which sits right on the Queen's Walk next to Blackfriars Bridge, The Thirsty Bear on Stamford Street and the friendly locals' favourite The Mulberry Bush behind Gabriel's Wharf.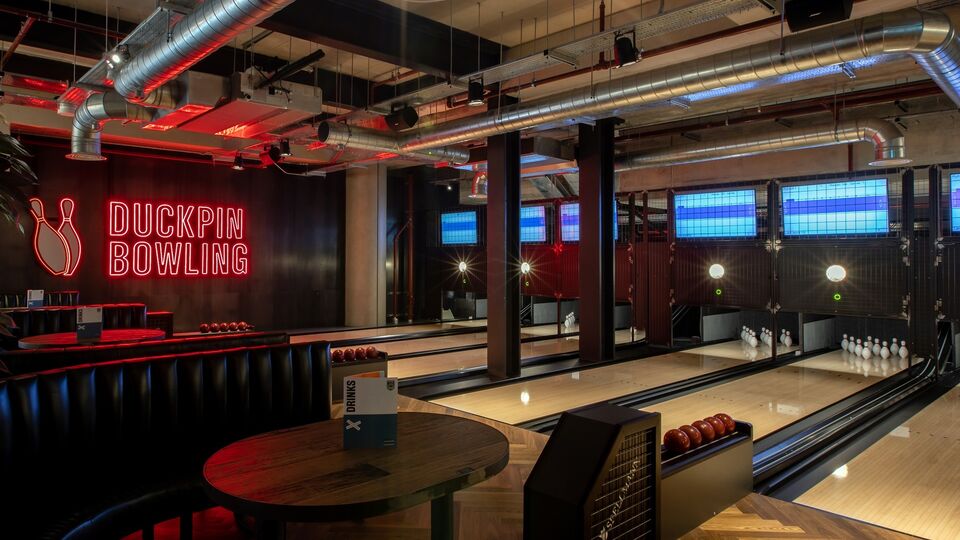 Pagination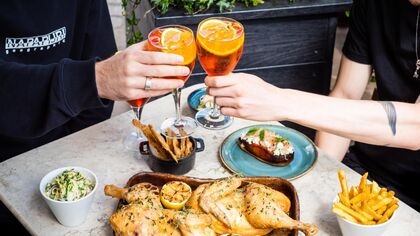 You might also like...