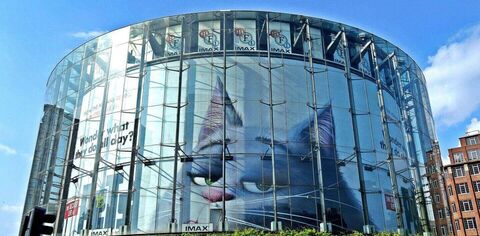 BFI IMAX
An immersive cinema experience like no other at the UK's largest cinema screen.
Opening Hours
The BFI IMAX opens daily for screenings and also often hosts special all-night cinema events.
Contact Info
Address

BFI IMAX, London, UK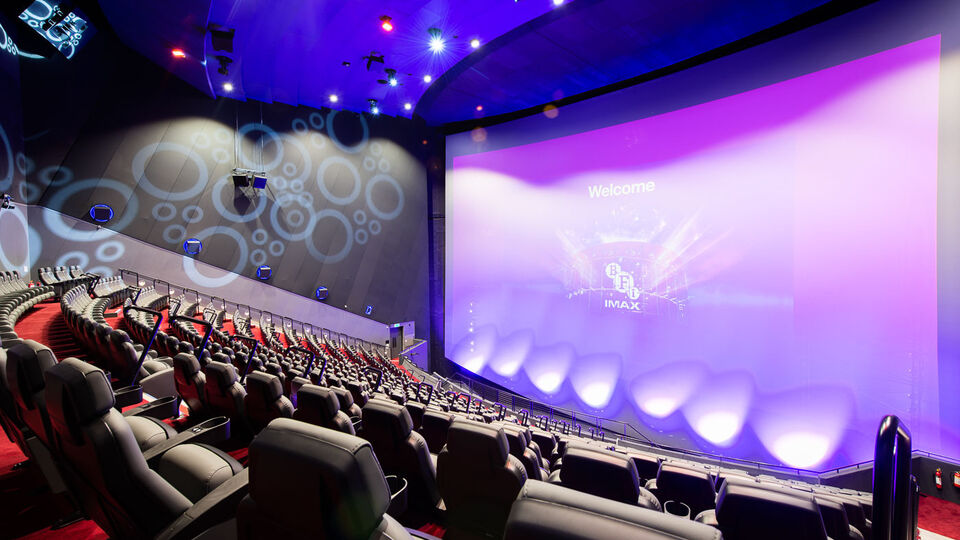 A digital surround sound system of over 12,000 watts, a screen almost as high as five double-decker buses, 489 seats (including 69 premier seats), and that's just inside the auditorium. Seeing a film at the BFI IMAX is like nothing else!
The giant glass drum of the BFI IMAX, is the UK's largest state-of-the-art cinema, and one of only 30 IMAX cinemas in the world (and one of only four in Europe) that are able to screen films on 70mm format film.
The BFI IMAX was originally designed by Bryan Avery Architects and completed in 1999. In 2022 the cinema upgraded to a powerful new 12-channel sound technology and 4K IMAX with laser projection system. Combined with that immense screen, it all comes together to make the BFI IMAX UK's most immersive cinema experience.
Although the IMAX has an underground line just four metres below, it is totally sound and vibration-proof, with the entire upper structure sitting on anti-vibration bearings.
It's not unusual for film fans to travel from across Europe for the opportunity to enjoy the immersive experience of the latest blockbuster or classic re-release on this immense screen. In 2023 when Christopher Nolan's Oppenheimer triggered renewed global interest in IMAX experiences, the cinema screened the acclaimed epic several times a day for 2 months running, and all to packed out audiences.
Getting there
Located inside the Waterloo Bridge traffic circle, the entrance to the BFI IMAX is not immediately obvious! The cinema is in fact accessed via several underpasses. For most visitors the most convenient is the underpass located at the corner of Festival Approach Road and York Road, less than one minute's walk from Waterloo tube and train stations.