Packed with kid-friendly attractions such as Shrek's Adventure! and the SEA LIFE London Aquarium, and featuring one of the largest pedestrianised sections of river embankment in central London, South Bank is one of the city's most popular areas for families. 
After you've taken in the sights and the kids have had a run around in the Jubilee Gardens adventure playground, here's a look at the best family-friendly places to eat out in South Bank. 
* Please note prices are subject to change. For the most up-to-date children's menu prices we recommend double-checking with the restaurant beforehand.
The massive BrewDog at The Sidings at Waterloo Station is famously a place where adults who haven't forgotten the child inside can have fun, with duckpin bowling lanes and a huge indoor slide.  A family-friendly spot, kids are allowed inside the pub until 8pm and the kid's menu includes classics like cheese toasties, mac and cheese and breaded chicken strips.
WHERE: The Sidings at Waterloo Station. Entrances via Waterloo Station or on York Road (corner Leake Street). Find out more.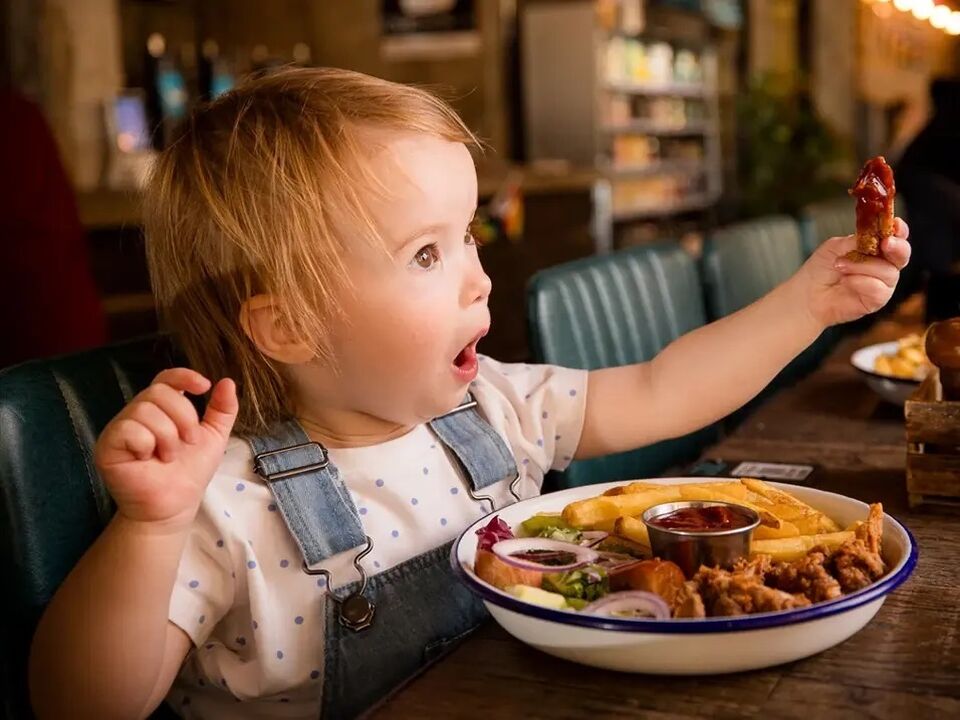 This summer the gorgeous rooftop brasserie at OXO has got a special menu in store for all the little foodies. The upmarket three-course kid's menu includes mini hotdogs, halloumi and dips, chicken tacos, spaghetti and meatballs and for dessert a Rocky Road sandwich. Even better yet, throughout August kids eat for free Monday to Friday from 12-4pm with every adult dining! The ideal venue for a family lunch with an outstanding riverside view.
WHERE: 8th floor, Oxo Tower Wharf, Bargehouse Street. Find out more here.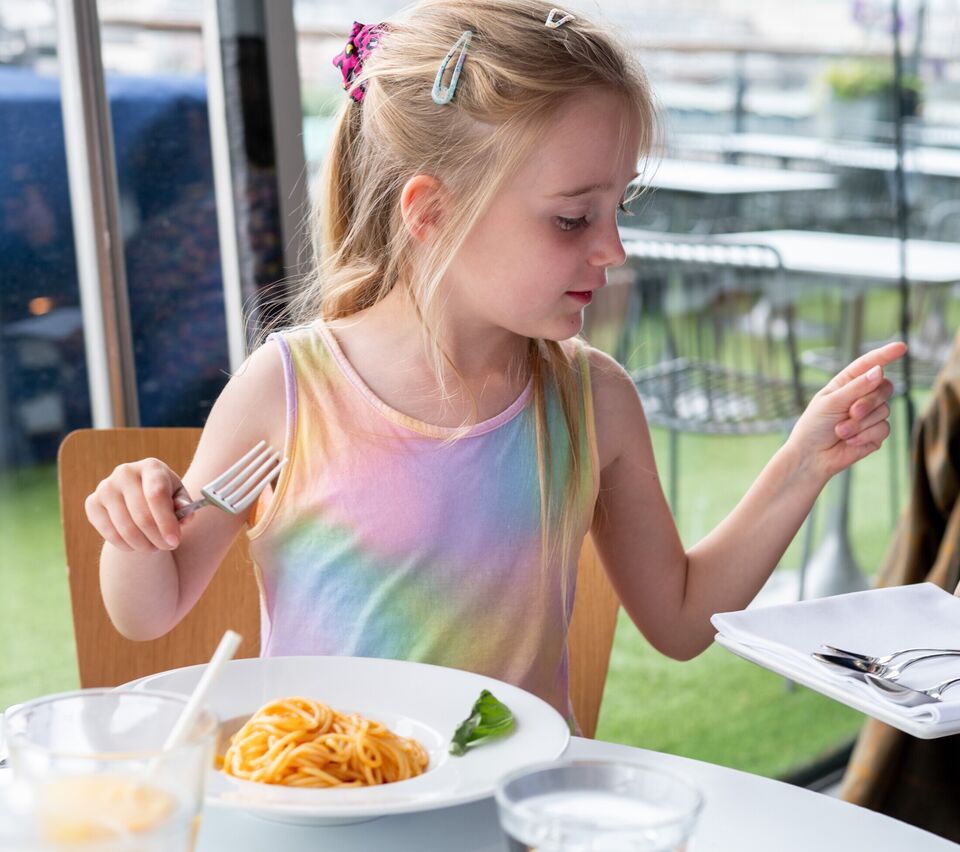 You can't go wrong with Polish bar and restaurant Mamuska's kids menu. It sticks firmly to the standards and does them well! Choose from fish fingers and chips, chicken and chips or Polish pierogi, all of which also come with Mamuska salads. Make sure to head around the corner after lunch to explore the colourful graffiti in the Leake Street tunnel.
WHERE: 9 Addington Street (off Leake Street). Find out more here.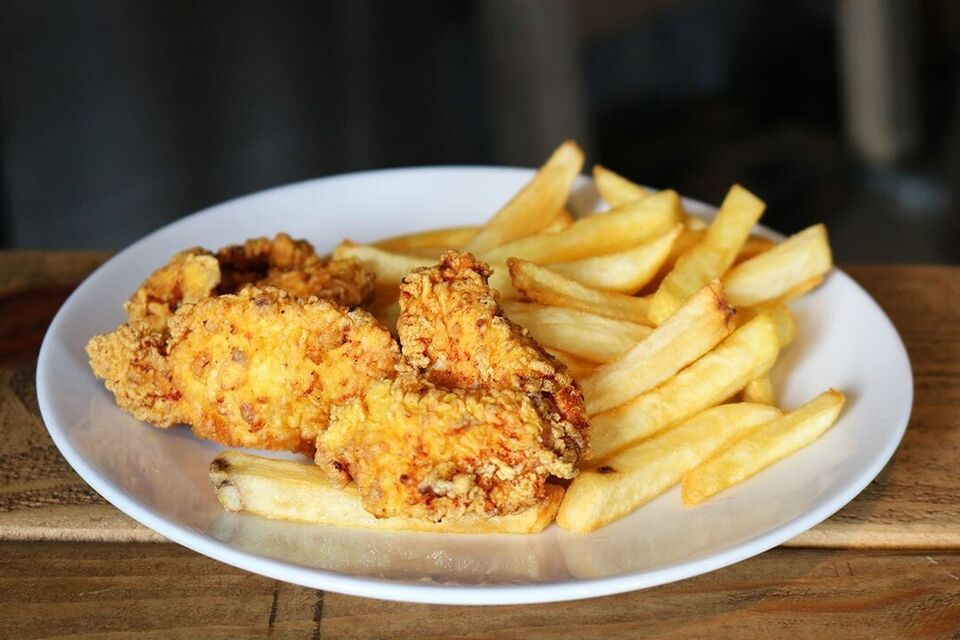 Art Yard is the bar and restaurant at South Bank's art-focused Bankside boutique hotel. An informal all-day restaurant serving fresh seasonal food, from the décor to the dishes, there's an emphasis on creativity. Art Yard's children's menu offers up two courses for £10, options include salmon and green beans, pizzette, chicken goujons and penne pasta, served with an interactive lesson in colour theory for kids.
WHERE: Bankside hotel, corner Blackfriars Road and Upper Ground. Find out more here.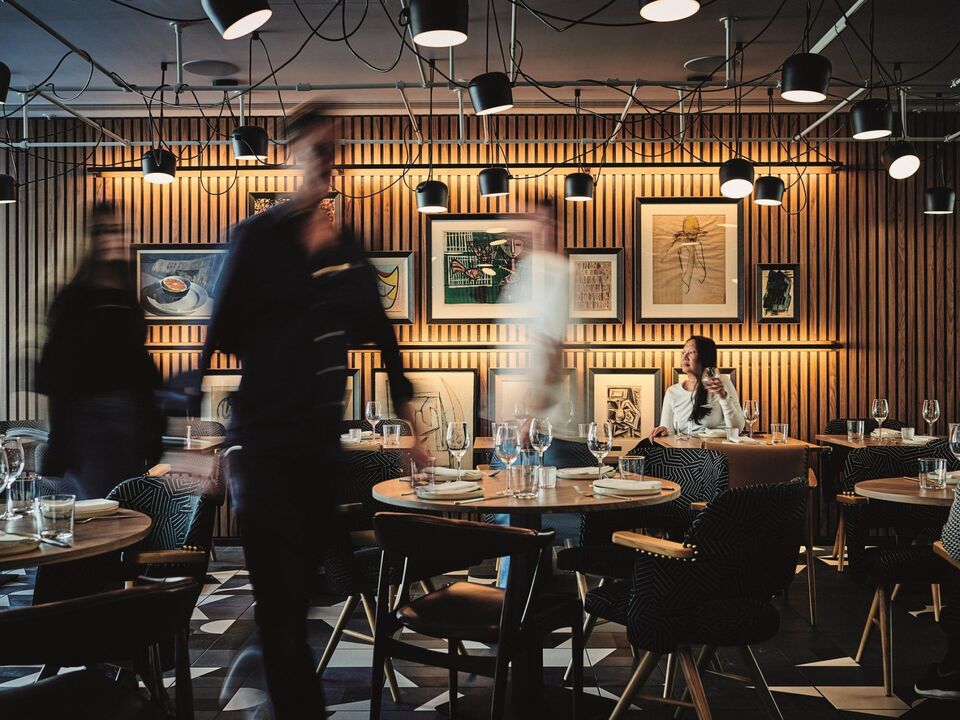 Brasserie Blanc is an elegant bistro favourite in South Bank, located on Belvedere Road just behind Southbank Centre. Throughout the summer Brasserie Blanc are welcoming in families with a great kids menu, that the little ones can enjoy for free! The kid's menu includes mini burgers, penne with pesto or chicken goujons for mains and for dessert a delicious banana sundae.
WHERE: 9 Belvedere Road. Find out more here.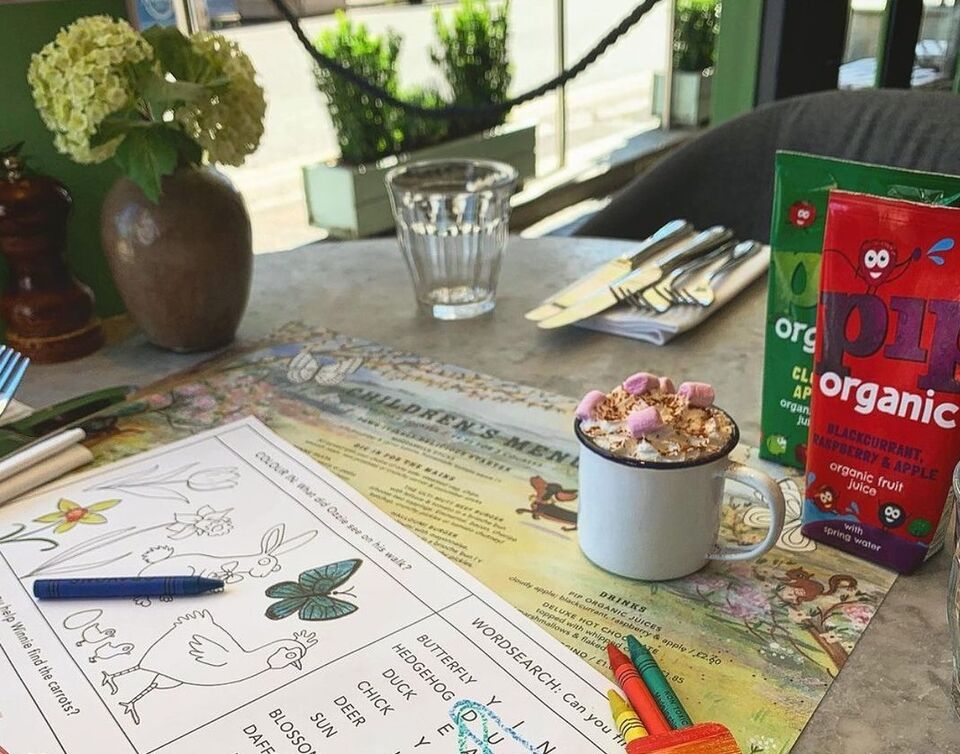 Situated on a quiet public square right behind County Hall, Locale is ideally located for lunch after a visit to County Hall's many attractions such as the SEA LIFE London Aquarium, Shrek's Adventure or The London Dungeon. There's a neatly contained pavement terrace for sunny days and a good value Bambini Menu that offers a choice of kids' pizza or pasta followed by a scoop of ice cream for £7.95.
WHERE: 3B Belvedere Road (opposite County Hall), SE1 7GP.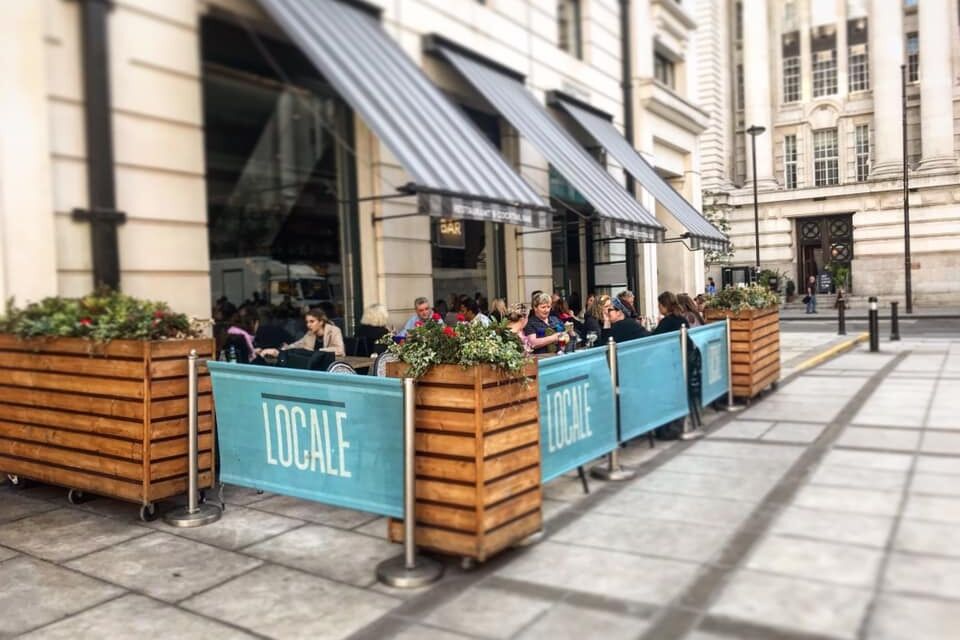 Another family-friendly chain that never fails, South Bank's branch of PizzaExpress is located right behind the Southbank Centre's Royal Festival Hall, just a short walk from the London Eye and Jubilee Gardens playground. The Piccolo Kids menu offers dough balls, a choice of kids' pizza or pasta and a dessert plus a 'bambinoccino' (frothed milk) for £7.75. Kid's meals also come with activity packs to keep the little ones busy while you enjoy lunch.
WHERE: The White House (opposite Royal Festival Hall), 9c Belvedere Road, SE1 8YP. Find out more here.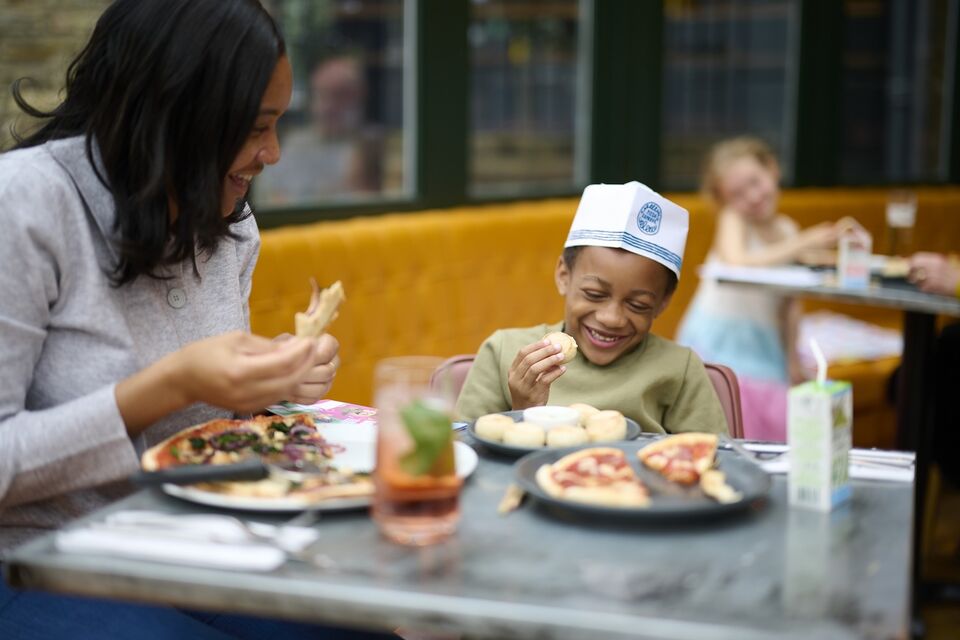 The branch of the popular family-friendly restaurant Giraffe at Southbank Centre is the brand's biggest and although there is often a queue, it moves quickly. There are great views over the river and the Queen's Walk from the terrace and the Southbank Centre's many attractions are just upstairs. Open from 9am there's a dedicated kids' breakfast and lunch/dinner menu featuring no-fuss classics like fish fingers and sausage and beans.
WHERE: Southbank Centre, Queen's Walk. Find out more.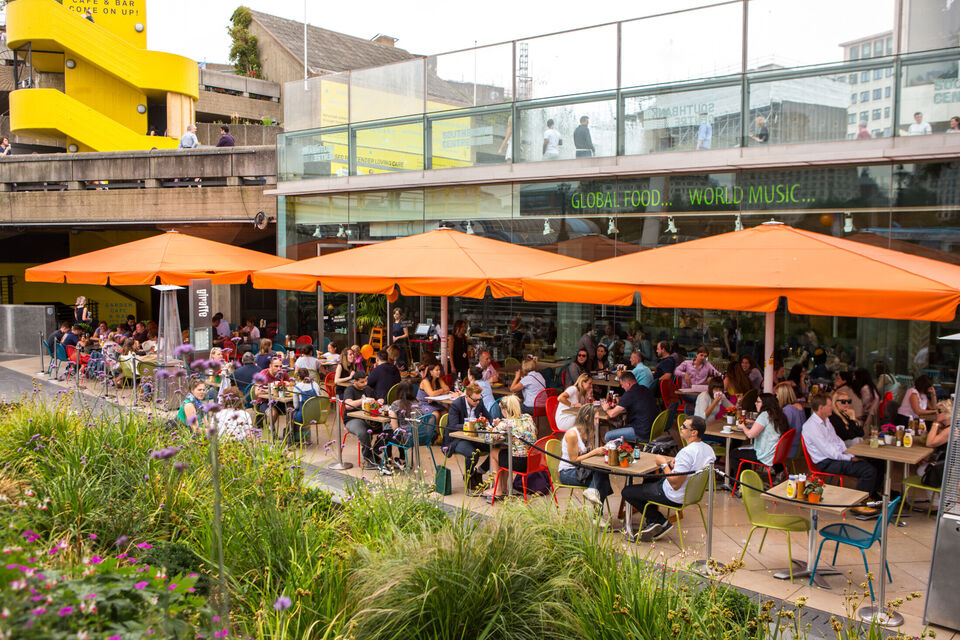 This small pizzeria at Gabriel's Wharf looks right onto the river and has been serving up award-winning pizzas for over 25 years. There's a three-course set menu for kids or for smaller appetites you can order individual items such as a kids' pizza or dough balls. Just in front of the pizzeria are the steps that lead down to Ernie's Beach, one of the few places in central London where (during low tide), you can actually get down to the water.
WHERE: Gabriel's Wharf (next to OXO Tower), Queen's Walk, SE1 9PP. Find out more.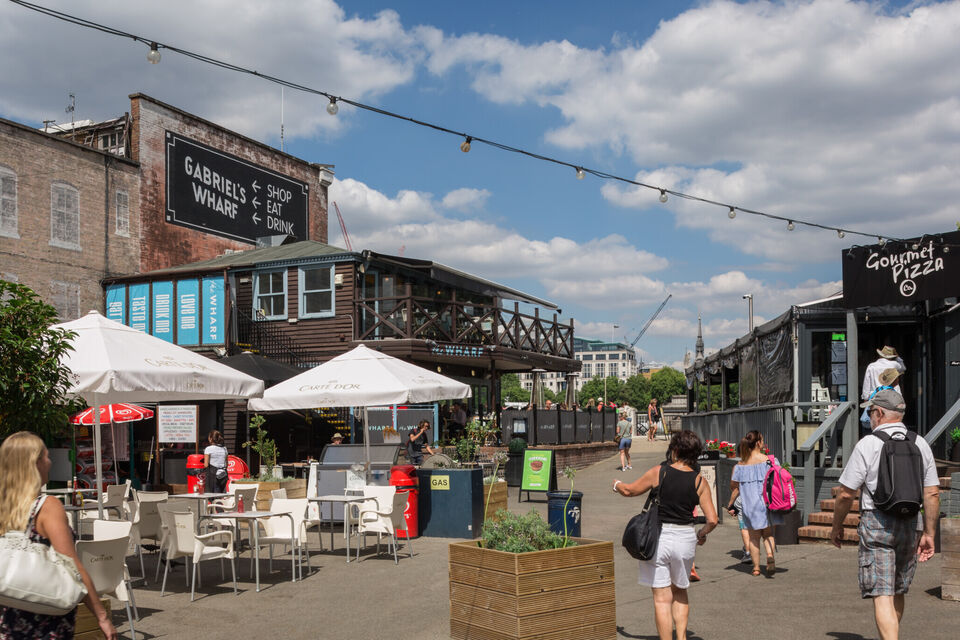 On Fridays, Saturdays and Sundays the piazza behind the Southbank Centre's Royal Festival Hall is transformed into a lively street food market. There's a huge choice of cuisine on offer from all over the world from Mauritian curries to Venezuelan bowls and lots of tasty snacks such as samoosas or falafel. Delicious sweet treats on sale include traditional French crêpes, homebaked cookies, brownies and pasteis de nata and Choco Fruit's decadent bananas and strawberries smothered in melted Belgian chocolate (a good one for sharing).
WHERE: Southbank Centre – Belvedere Road. Open Fri 12 noon–8pm, Sat 11am–8pm, Sun and bank holiday Mondays 12 noon–6pm. Find out more.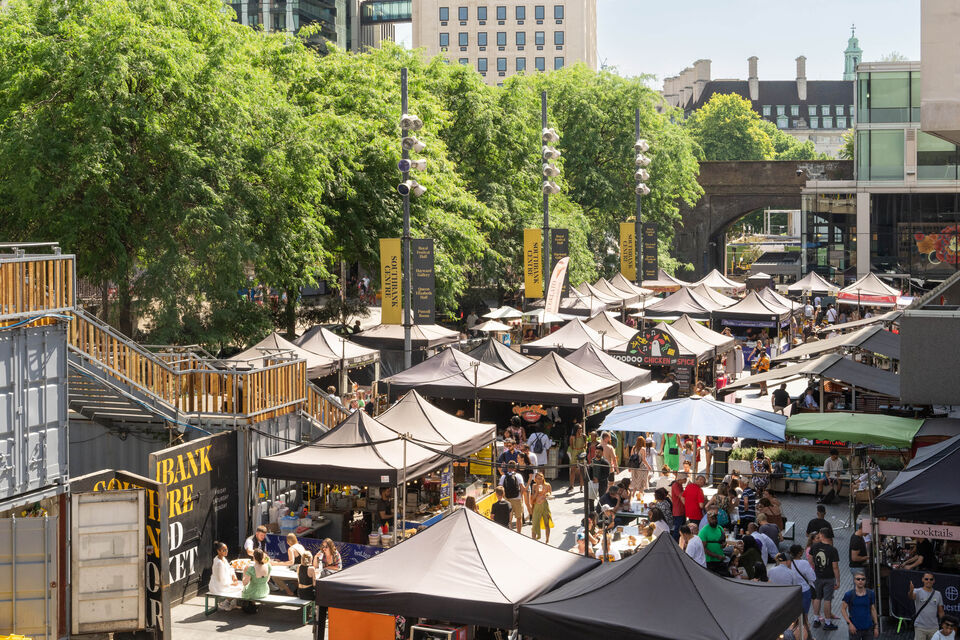 You can't go wrong with everybody's favourite Portuguese chicken chain Nando's. Nando's offers a Nandino's menu designed for kids under 10. Choose from a chicken burger, fillet or wings plus two sides and a drink for just £5.95. There are also meat-free beanie patty options. Big families can also opt for the full chicken sharing platters, and as is common with Nando's there are high chairs and space to park a buggy next to your table.
WHERE: There are two branches of Nando's in South Bank. One at The Sidings next to Waterloo Station, and one at 108 Stamford Street.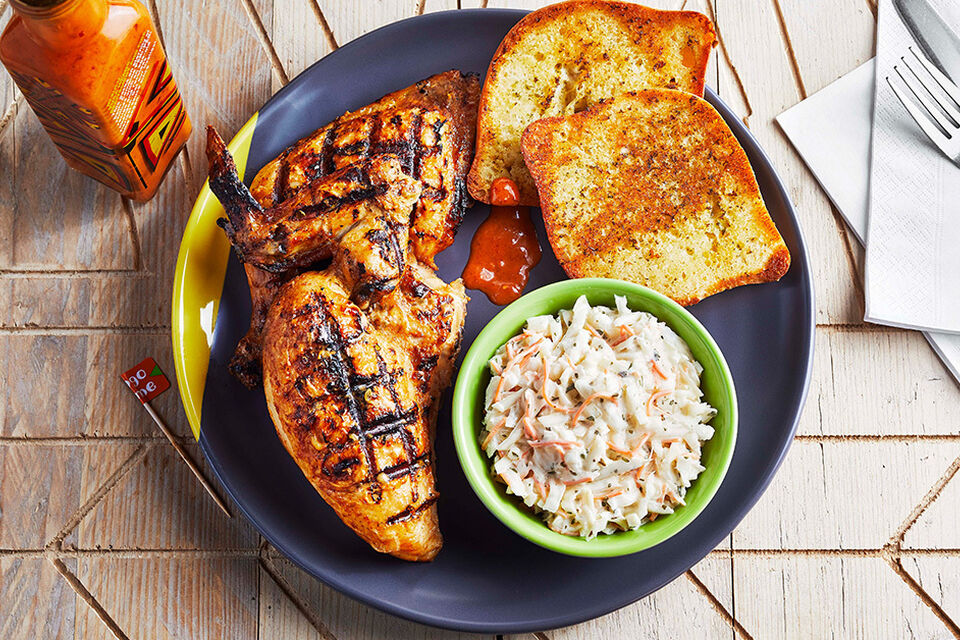 A tourist crowd-pleaser right next to the London Eye – you can't go wrong when it comes to classic fish and chips! Housed in the historic County Hall building. They serve all the usual favourites like chicken nuggets, fish cakes, sausage and of course mushy peas. There's no children's menu although as is standard with a fish and chip shop it's very easy to share, and for dessert a soft serve ice cream always goes down well. There is seating inside, or get your fish and chips wrapped up to go and find a scenic spot on the Queen's Walk.
WHERE: County Hall, Queen's Walk (next to Lastminute.com London Eye). Find out more here.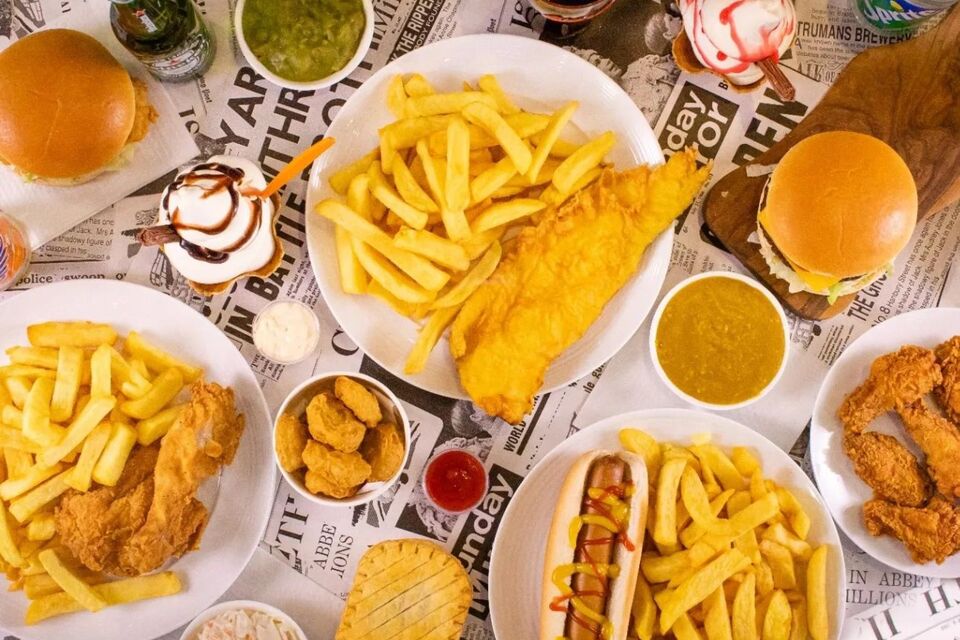 The flagship branch of the Italian restaurant chain Strada at Southbank Centre is ideally situated for families visiting South Bank's biggest attractions and like the neighbouring restaurants it has a large terrace looking over the river. Strada serves a crowd-pleasing kids' menu that costs £8.75 for a starter (vegetable or bread sticks and dips), a main, dessert and a drink.
WHERE: Southbank Centre, Queen's Walk. Find out more.
Pagination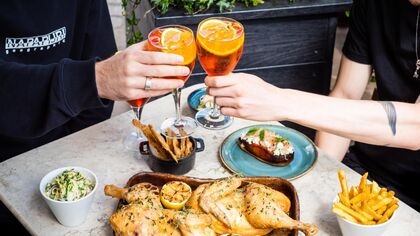 You might also like...