Ditch the high street crowds and head to South Bank instead for indie Christmas shopping by the river! Support local at dozens of small owner-run boutiques and pick up limited-edition gifts by London designers that you won't find anywhere else.
Here's our top tips for where to find that perfect gift.
GREAT FOR: Fun and quirky gifts for all the family.
Brand Academy is a fun gift emporium at OXO Tower Wharf that promotes quirky design brands from across the world. This is the ideal place to come in search of playful stocking fillers and Secret Santa gifts that should raise a smile at the office.
Unique homeware, accessories and stationery by small, emerging brands sit side-by-side with merch by famous names such as Harry Potter and Star Wars. There are plenty of colourful London-themed items on sale too such as mugs, magnets and notepads by Transport for London and the V & A. If you're a fan of whacky Christmas ornaments and cheeky gift cards, you're spoiled for choice here!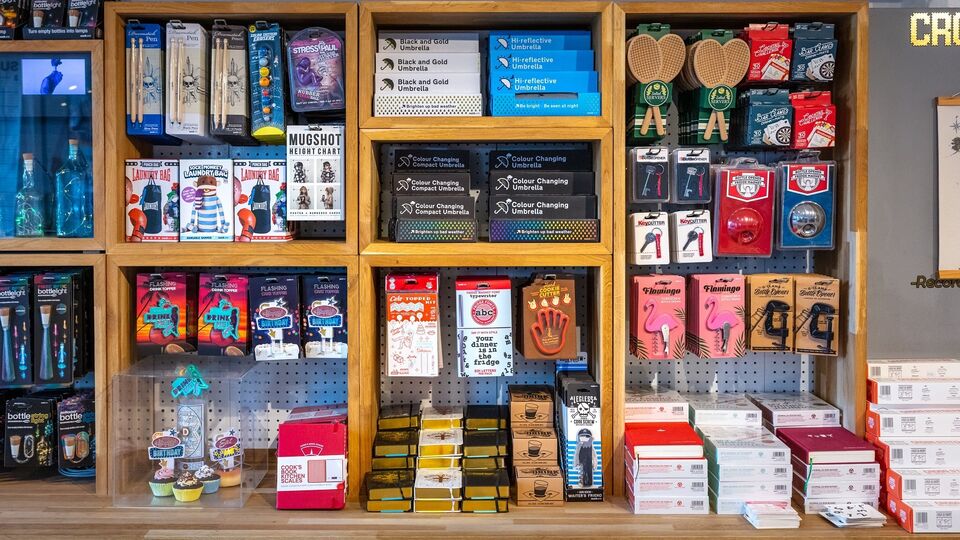 GREAT FOR: High-end artisanal gifts including gorgeous jewellery and decorative pieces.
A unique, boutique shopping experience with an emphasis on high-end artisanal craftsmanship. OXO Tower Wharf is home to 25+ design studios and galleries spread over several floors of this distinctive art deco-era waterfront building.
There's a particularly strong jewellery offering with the opportunity to meet the designers and commission work at studios like Sima Vaziry, The Ringsmiths, Josef Koppmann, David Ashton, JeDeCo, Loveness Lee and Alan Vallis. Other makers such as KCHossack Pottery, Bodo Sperlein, BY RAFFAELLA, British Colour Standard, Sotis Studio Ceramics, Wagumi, Suck UK and Rose Schmits, focus on ceramics, ceramic art and home décor. There are also tailors, cobblers, milliners and florists, plus the awesome Locomocean showroom specialising in statement neon lighting made with real glass.
GREAT FOR: Prints by local artists, statement fashion and handmade chocolates
This quirky courtyard next to the OXO Tower Wharf and Bernie Spain Gardens has an eclectic selection of small indie owner-run boutiques offering everything from handmade knitwear to vintage football shirts.
Check out the Southbank Printmakers and Skylark galleries for unique works on paper by local artists, including delightful gifts cards and calendars, and make sure to visit artisanal chocolatier Gabu for exquisite luxury chocolates made from ethically sourced cocoa. Vendula London is famous for its incredible handmade statement handbags that look like wearable artworks, and for sports fans Hartex is the place to find the coolest retro football shirts.
GREAT FOR: London's best selection of books and gifts devoted to all things theatre.
For theatre fanatics a visit to this bookshop at the National Theatre is a must. You won't find a bigger selection of theatre-related literature anywhere else in London. From classic plays to new works, monologue collections, biographies, theatre criticism and history and books on the theatrical craft written specifically for actors, directors and writers, every aspect of the theatre world is covered in glorious print.
There's also a wonderful range of National Theatre-themed gifts such as posters and notepads, funky jewellery and Brutalism-inspired Christmas decorations and even limited-edition National Theatre honey that comes directly from the apiary in the theatre's rooftop garden.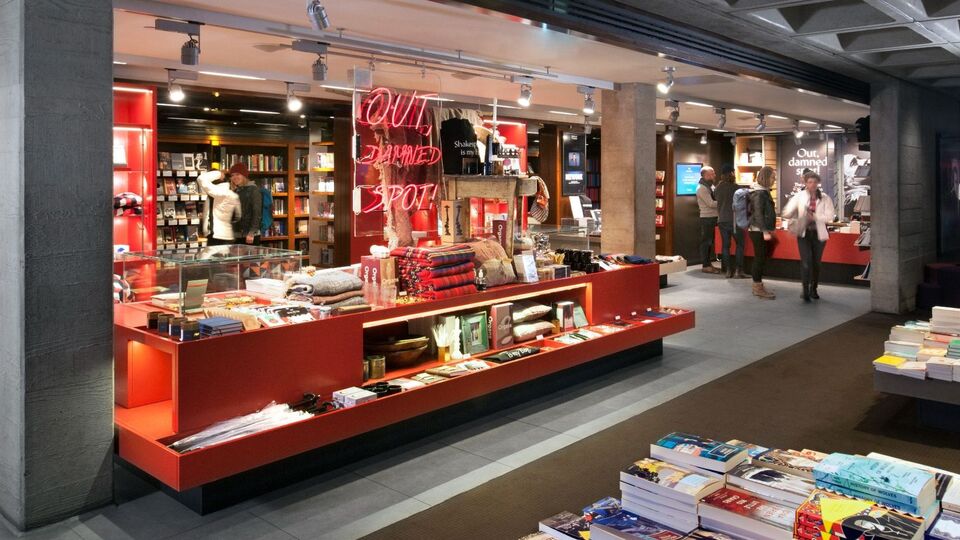 GREAT FOR: All things film including DVDs of even the most difficult-to-find films.
This great little shop at the British Film Institute (BFI) is dedicated to all things film. In addition to their incredibly cool socks (seriously, check them out), what makes the BFI Southbank Shop special is the opportunity to pick up classic films on BluRay or DVD that are currently otherwise unavailable to watch at home.
The shop stocks films remastered by the BFI including scores of classics of world cinema, rarely seen British film and TV and brilliant British documentary series. You can also find films from the Criterion Collection, which is dedicated to publishing important classic and contemporary films, and from Studio Canal's Vintage Classics series.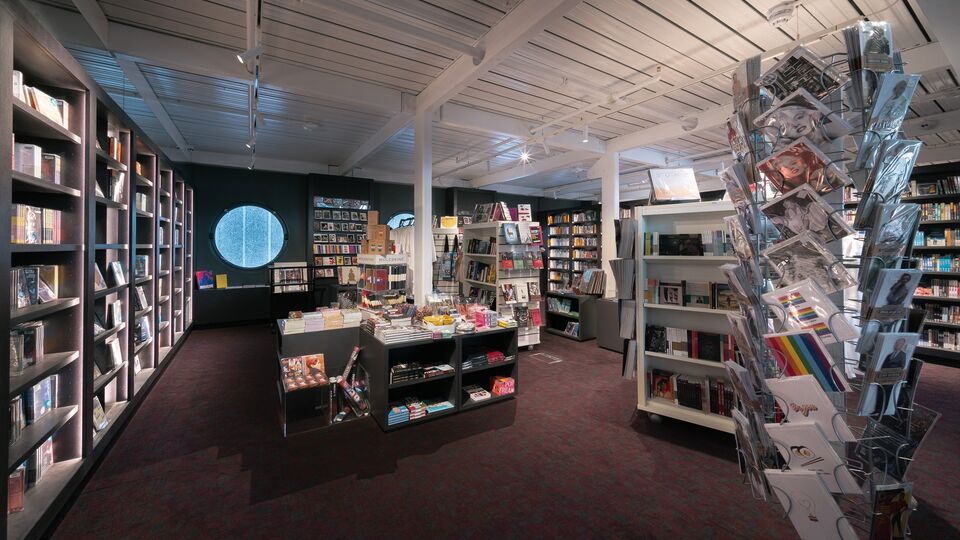 GREAT FOR: High-quality gifts and books themed around music, poetry, photography, dance and the creative arts.
Reflecting Southbank Centre's diverse arts programming, their three dedicated gift shops each stock a finely curated selection of beautiful gifts. The Mandela Walk shop is the largest and has a fantastic selection of unique posters and prints reflecting South Bank's unique architecture, as well as elegant contemporary décor pieces and lots of creative kits and books for kids and adults.
The Royal Festival Hall shop focuses on music and poetry-themed books and gifts including Southbank Centre's exclusive homeware range Net & Ball inspired by the building's iconic 1950s carpet (described by its designers at the time as "the visual representation of sound").  The beautiful shop at the Hayward Gallery is known for its exclusive artist collaborations including ceramics, prints, textiles, stationery and jewellery, and for its brilliant collection of contemporary art books.
Waterloo Station and The Sidings
GREAT FOR: High street favourites and brilliant bookshop.
The gateway to London from the south and south-west, Waterloo Station is London's busiest station. Beyond the tracks, there's a surprisingly broad selection of big-name brand stores that are ideal for gift shopping.
Upstairs on the balcony look out for High Street favourites like Monsoon and Oliver Bonas and for gift cards and wrapping paper Postmark is the spot. The station's branch of Foyles is deceptively large with a second mezzanine level stretching out across what was once the station's waiting lounge, and for those heavenly-scented stocking fillers, you can't beat Lush.
Adjoining Waterloo Station is The Sidings, a new lifestyle centre where you'll find a fantastically friendly branch of the upmarket skincare and cosmetics boutique Kiehl's and the delicious Belgian chocolate shop Neuhaus.
GREAT FOR: An eclectic selection of handmade gifts created by South London designers.
From 12 November to 17 December, every Sunday afternoon Between the Bridges hosts this beautifully curated artisanal craft fair. The SoLo Craft Fair showcases more than 60 different designers and makers from across South London. Browse everything from quirky jewellery and accessories to homemade candles, handprinted gift cards, colourful ceramics, screen-printed T-shirts, unusual Christmas decorations and so much more.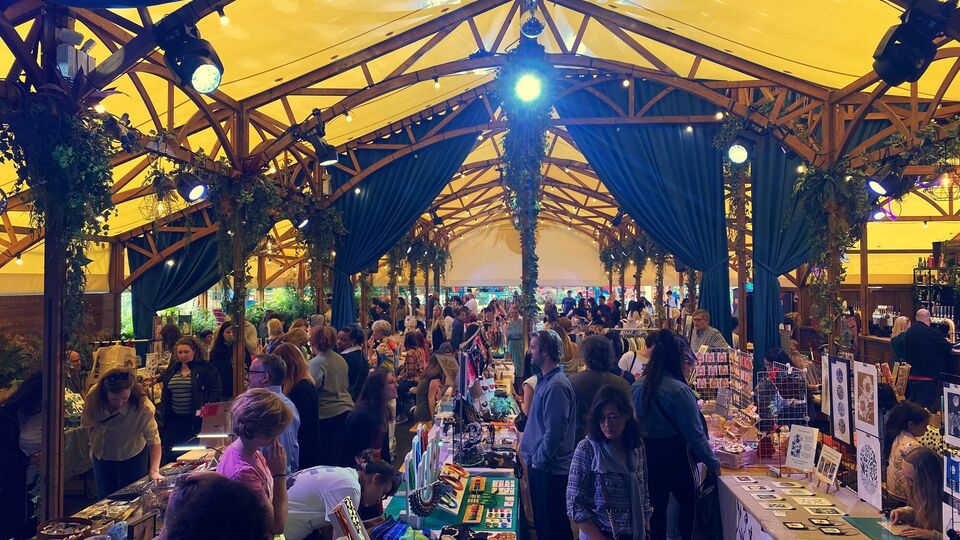 Pagination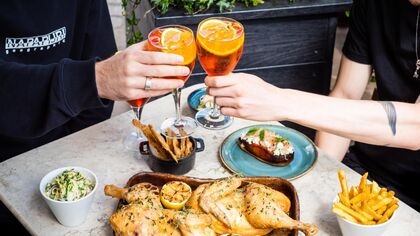 You might also like...