What makes South Bank stand out above the rest of central London is the amount of green and outdoor spaces that populate this small area of the capital. From the tree-lined Queen's Walk, to secret gardens, outdoor markets and graffiti tunnels. Here are ten ways to spend your time in South Bank on a beautiful day.
The Queens Walk
Voted 3rd in Time Outs 'World's Coolest Street' in 2021, the Queens Walk is what South Bank is all about. Lined with avenues of trees and the iconic sturgeon streetlamps, this fully pedestrianised path runs along a sharp bend of the Thames, meaning your views change suddenly from the Houses of Parliament to Somerset House and finally St Pauls Cathedral and beyond. On the South Bank side is the Brutalist architecture of Southbank Centre and National Theatre that this small stretch of the river is famous for before you end at the quirky art deco Oxo Tower. During the summer, the Queen's Walk comes alive with street food pop ups and buskers as Londoners and tourists alike soak up the sun. Then from November to January the Southbank Centre Winter Market and beautiful illuminations turn Queen's Walk into a winter wonderland that's one of the capitals most popular festive attractions.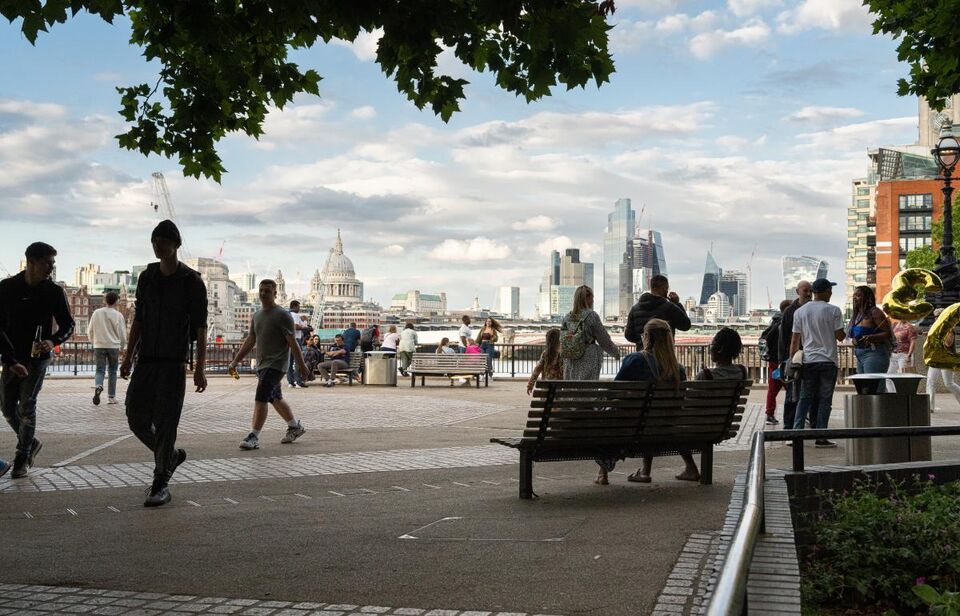 South Bank Book Market
Tucked under Waterloo Bridge on Queen's Walk, opposite BFI Southbank's Riverfront Bar and Kitchen, this is one of London's most loved second-hand book markets and has been operating for more than 40 years. Some of the traders who run stalls here have been selling at the market ever since it started in the 1980s! The tables carry hundreds of classic and contemporary titles (usually paperbacks), as well as comics, antiquarian maps and historic prints. It's a lovely spot to browse and the traders have plenty of great insights to share about the literature on offer.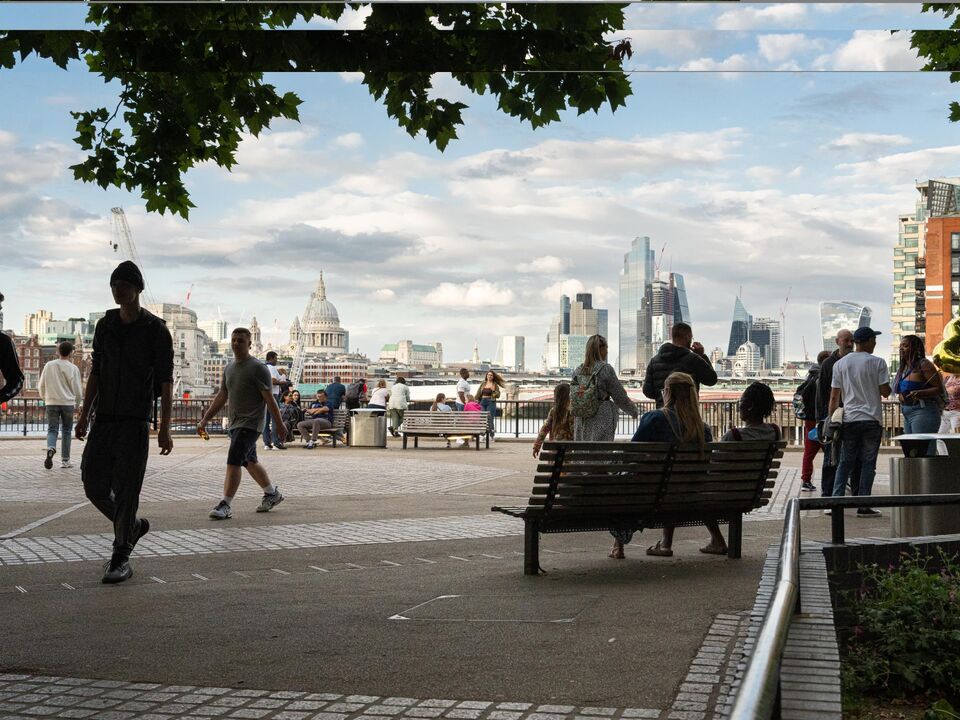 Jubilee Gardens
Located at the foot of the majestic lastminute.com London Eye, Jubilee Gardens is a landscaped park where visitors can relax and take in the riverside views. Once the site of a huge car park for employees at County Hall (back when it was the Greater London Council HQ), it's a testament to the areas commitment to supplying Central London with green spaces. In 2012, the garden underwent another transformation into the landscaped park you see today and now maintained by a charitable trust which helps ensure that the many flower beds burst into full bloom come Springtime. Jubilee Gardens is also home to a fantastic adventure playground, suitable for children of all ages, making it the perfect spot to let the family let off some steam during a day out in London.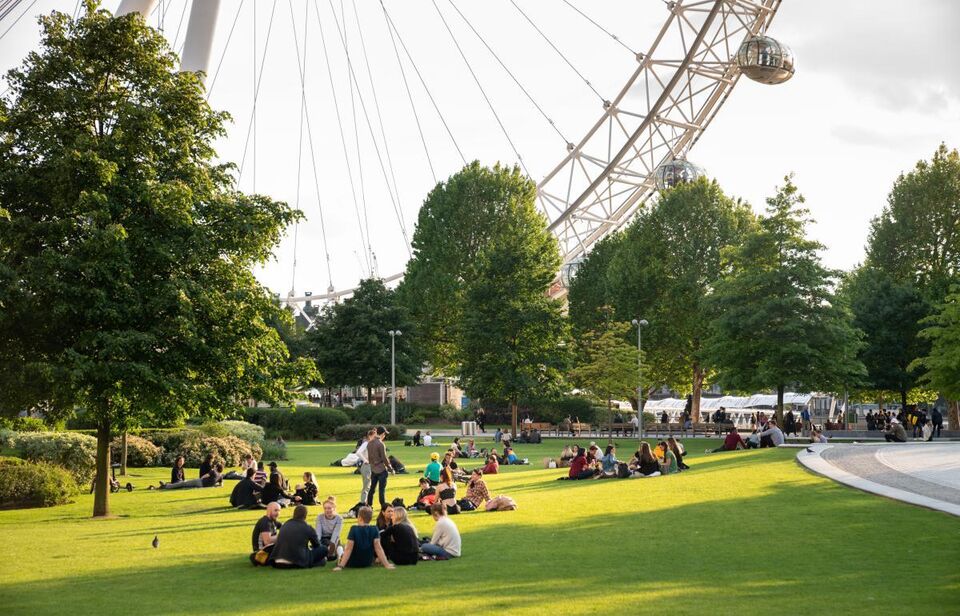 The Illuminated River
The Illuminated River Project stretches through central London, but South Bank is truly where it comes alive, with five of the nine bridges condensed into this small stretch of the Thames. This long-term art installation from artist Leo Villareal transforms the Thames when the sun goes down with an orchestrated series of light works. Villareal was the man behind the Bay Bridge Lights in San Francisco and he has now left his mark on London and South Bank. T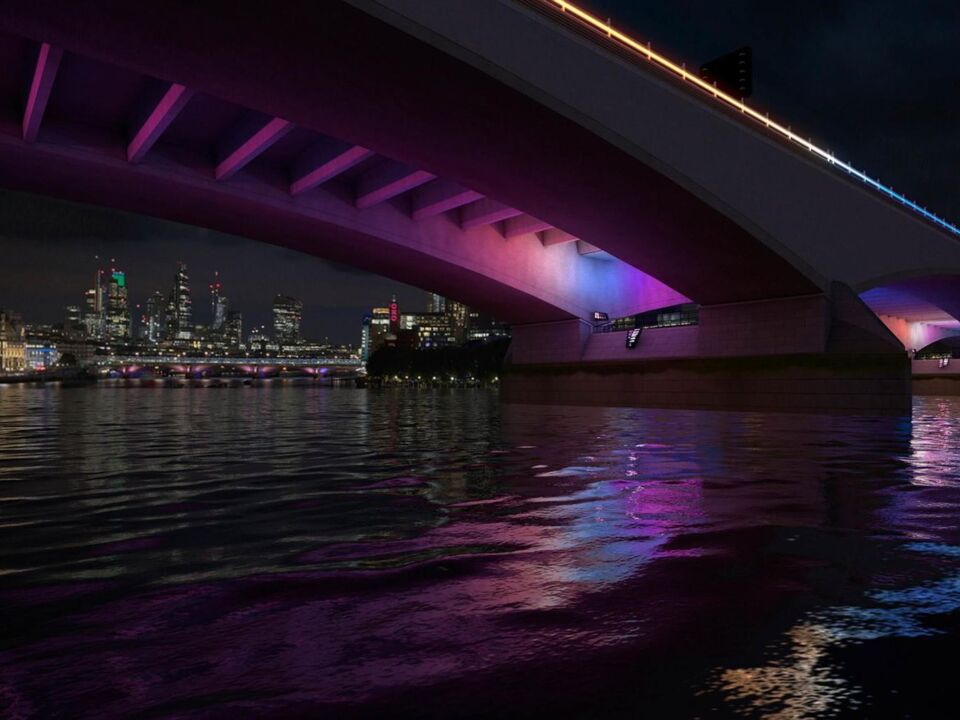 Queen Elizabeth Hall Rooftop Garden
Discover an urban oasis at the Queen Elizabeth Hall Rooftop Garden, which opens for free to the public every summer. In the ten years since it opened, this peaceful space has become a much-loved feature of the Southbank Centre, especially on sunny days and is an ideal spot to lose yourself in a great book, or to work remotely surrounded by nature. Home to over 200 wild native plants, a luscious lawn, views across London and a Cafe & Bar that serves drinks and snacks on the weekend. The garden, originally a partnership with the Eden Project, was built and continues to be maintained by volunteers from Grounded EcoTherapy, a group which offers people dealing with issues like homelessness and addiction help through horticulture.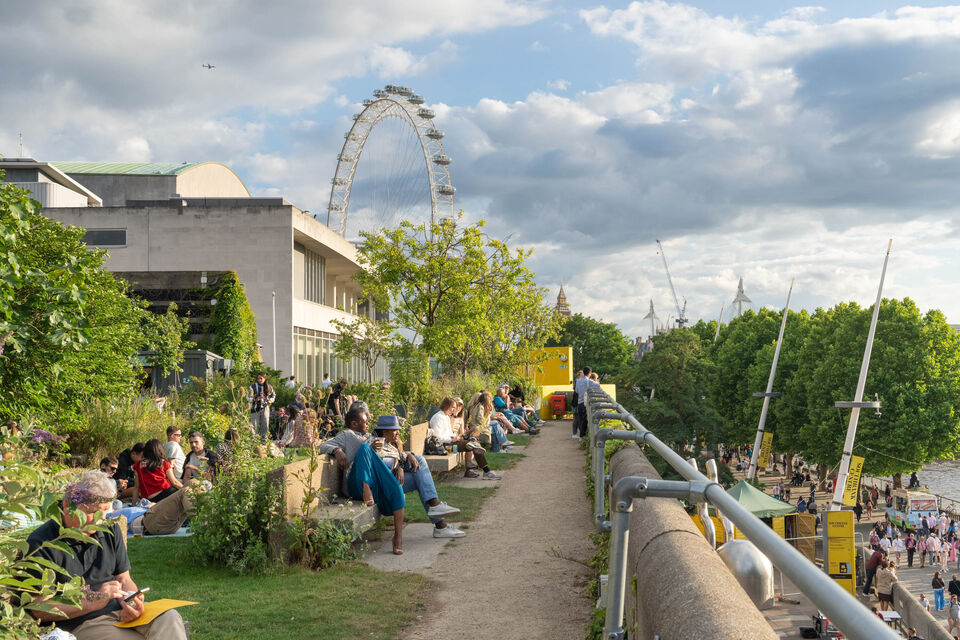 Ernie's Beach
The jewel in South Bank's crown may just be the tidal beach on the edge of Oxo Tower and Gabriel's Wharf. When the tide is out, the Thames reveals a publicly accessible golden, sandy beach. Whether admiring from Observation point for views across to St Pauls and Oxo Tower on a blue sky day or on the beach itself, it's certainly one of the most picturesque spots in South Bank. Popular with dog walkers and anyone else looking to escape the hustle and bustle of Central London, this stretch of foreshore is truly unique. The beach was named after local resident John 'Ernie' Hearn, who campaigned for the recognition of the Thames as an asset and amenity of London and against the reclamation of the foreshore by property developments. This stunning beach certainly is a fitting tribute!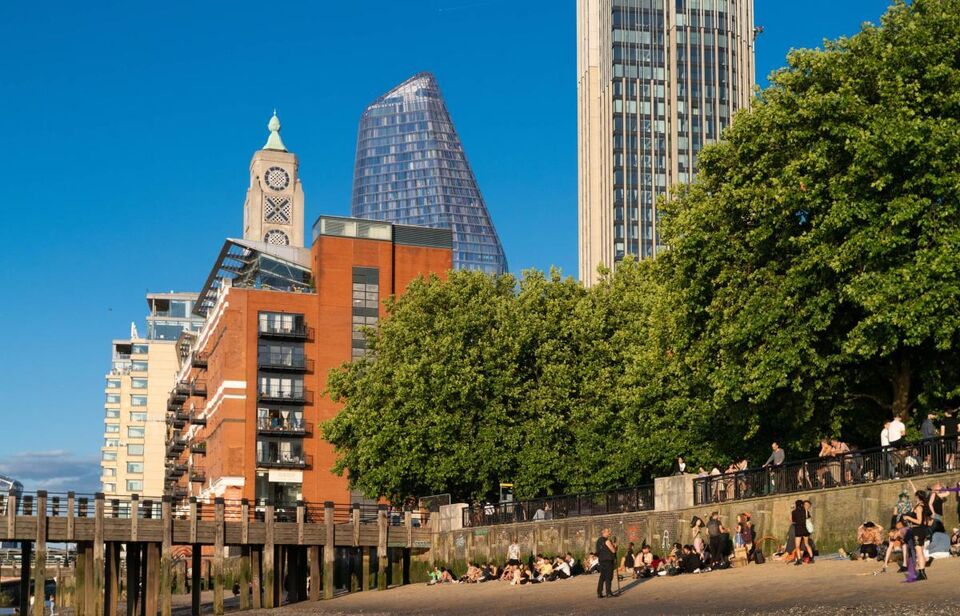 Leake Street
Although you may not realise, South Bank as an area stretches back further than just the Thames river side. Leake Street Arches, below Waterloo Station, is an eclectic mix of spaces, from the skate ramps of House of Vans to live music and theatre spaces in 26 Leake Street and The Vaults as well as a variety of restaurants. What's really memorable about Leake Street, however, is the fact it's one huge tunnel of street art, where graffiti artists work away day and night. As a result, the arches are a constantly evolving canvas that draws the finest street artists in London to express themselves, meaning on any given day you'll see something completely new. Before 2008, Leake Street was nothing more than the taxi waiting point for the former Waterloo Eurostar terminal, but world famous artist Banksy helped turn the tunnel into an exhibition space that has stayed as a tribute to urban art ever since!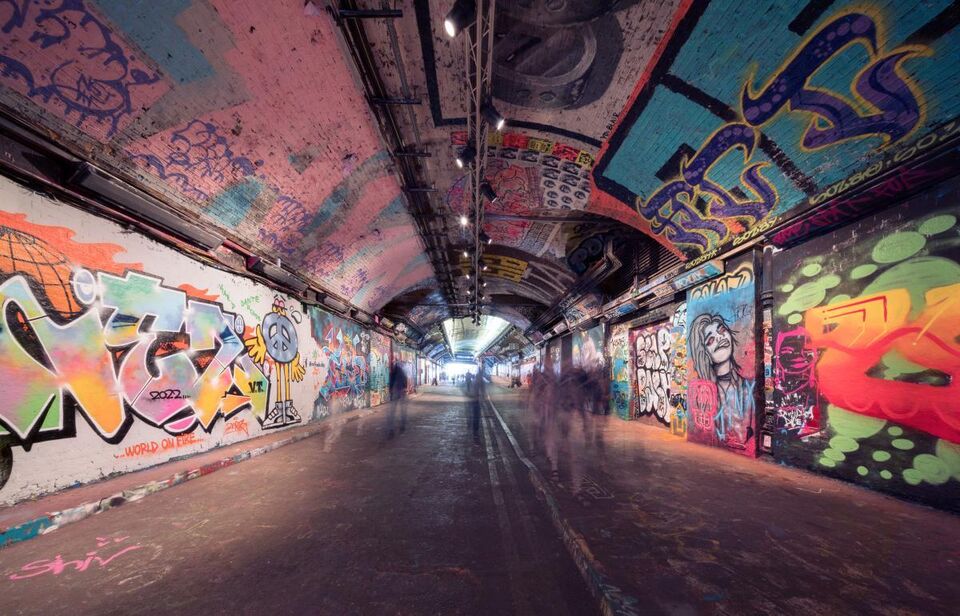 Archbishop's Park
Tucked behind Guys and St Thomas' Hospital is Archbishops Park, this is a welcome spot to escape the crowds. Sitting on what was once part of Lambeth Palace, the London home of the Archbishop of Canterbury, in the 19th Century part of the Palace grounds were set aside for use by local people for sports and recreation, and opened as a public park in 1901. Archbishop's Park has a vibrant mixture of soft and hard landscaping, including mature trees, herbaceous borders, and numerous wildlife habitats. It also contains a series of community-inspired works of public art, and a small but popular community garden, which is managed by the Friends of Archbishops Park, along with volunteers.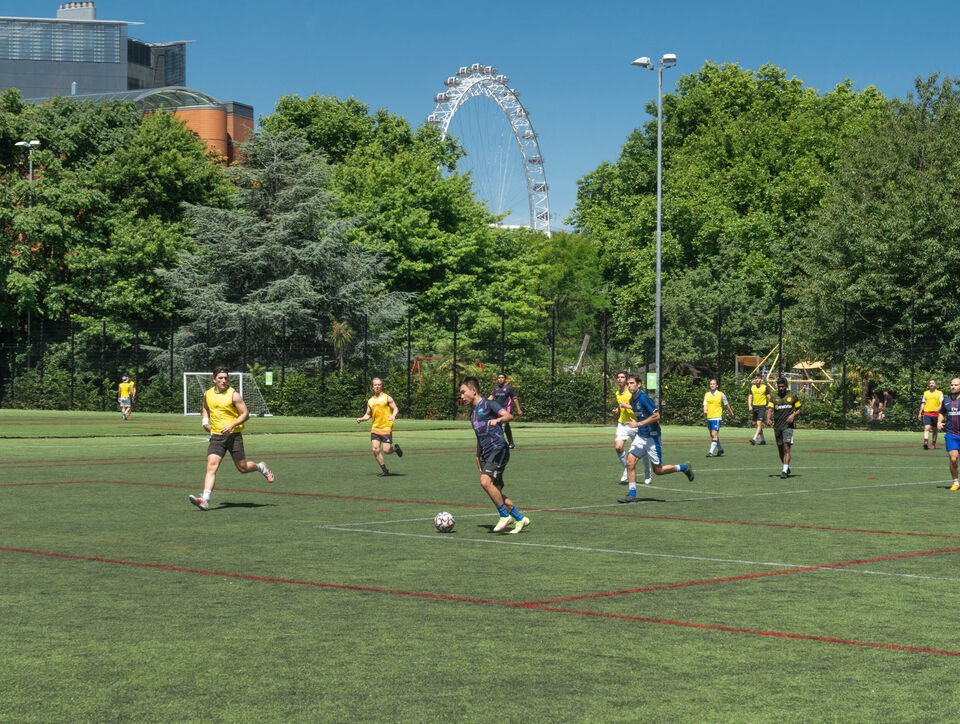 Southbank Centre Food Market
South Bank is known as a street food and pop-up destination, but the OG Southbank Centre food market is the best place to explore the areas street food scene. Open Friday to Sunday, from lunchtime to late evening, there's every type of world cuisine you could ask for, served up behind Royal Festival Hall. You could easily while away an hour soaking up the atmosphere, especially on a Friday lunchtime, when tourists and local workers alike head to this buzzing spot, sitting on the Hayward Gallery steps for a bite to eat and a chat.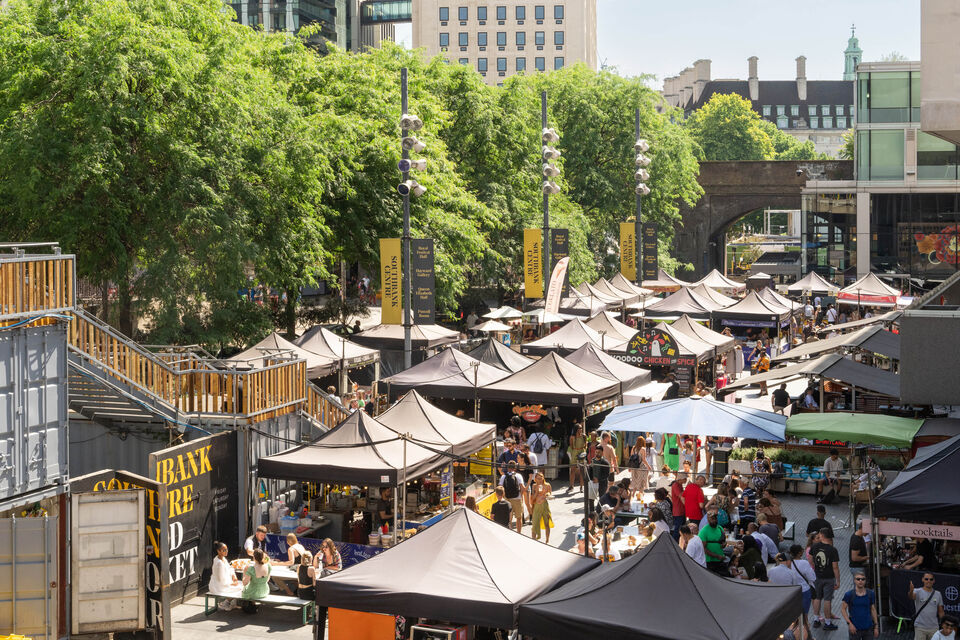 The Garden Museum
The Garden Museum explores and celebrates British gardens and gardening through its permanent collections and temporary exhibitions. Set within the former grounds of Lambeth Palace, the museum lies in the remnants of the Church of St-Mary-At-Lambeth, which dates back to at least 1062! And it wouldn't be the Garden Museum if it didn't have one of its own, where visitors to the museum are free to explore, the best of which is the Sackler Garden. Designed by Dan Pearson as an 'Eden' of rare plants, the garden is inspired by John Tradescant's journeys as a plant collector. Taking advantage of the sheltered, warm space, Dan has created a green retreat in response to the bronze and glass architecture, conjuring up a calm, reflective atmosphere. This is intended to be a garden in which to take your time. Among the foliage in the courtyard garden you'll find the tombs of the Tradescants, as well as Captain William Bligh, captain of the infamous 'Mutiny on the Bounty' voyage.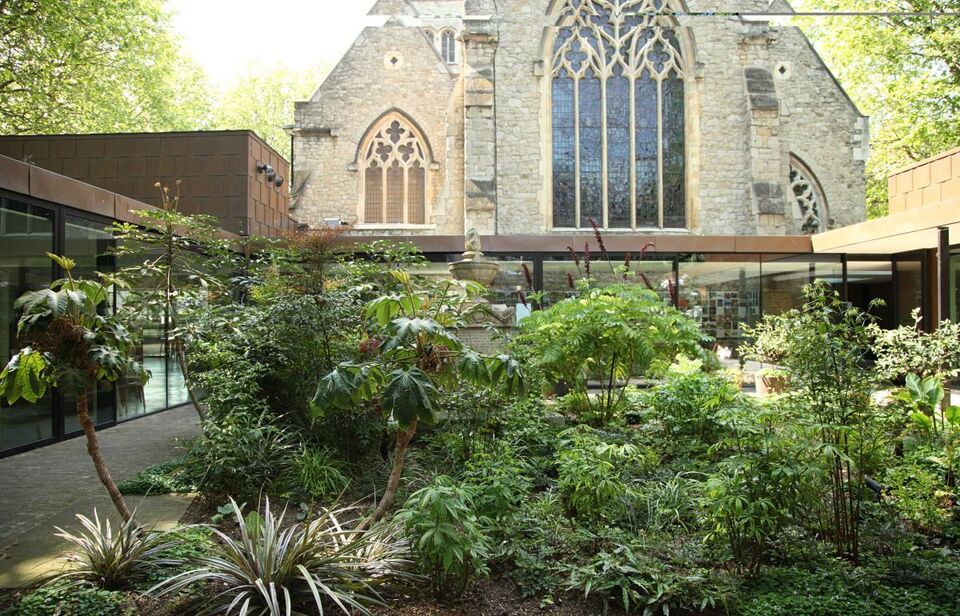 Pagination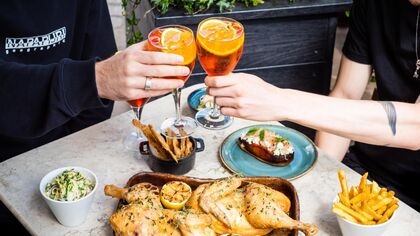 You might also like...