Boutique wine bar Forza Wine opens its new sister venue at National Theatre this September. 
South London's 'Italian-ish' bar and restaurant Forza Wine is known for its outstanding natural wine selection, Italian cuisine and awesome rooftop views.
At their brand-new sister venue in South Bank, launching September 7 at the iconic National Theatre, they're bringing their hit boutique wine bar magic to the centre of London.
"'This is our biggest move yet, and we're really excited to bring the success of our Peckham and Camberwell sites to the South Bank, opening up what we offer to a wider audience. The opportunity was a bit of a 'pinch me' moment - it's THE National Theatre, not only a world-leading theatre and one of Europe's most famous Brutalist buildings, but also one of the best terraces in London – a perfect spot for anyone who wants to drop by for some food, drinks and views.'
Forza Wine's co-owners Michael Lavery and Bash Redford
What's on the menu?
Expect a curated selection of interesting and accessible natural wines and a regularly changing seasonal house cocktail list featuring drinks like frozen peach margarita and cherry negronis.
On the food side there's a 'sort of Italian' inspired menu featuring small plates such as cauliflower fritti with aioli, mozzarella with figs and hazelnuts, pancetta potato cakes and pickled cabbage, and for dessert Forza's signature Soft Serve.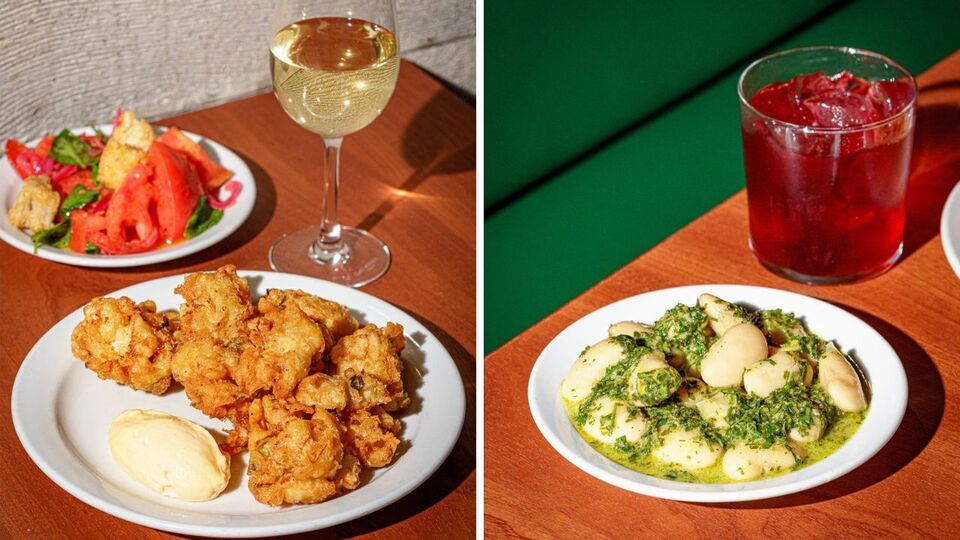 What's the space like?
The 160-cover indoor and outdoor space takes up the north-west terrace of South Bank's famous Brutalist landmark overlooking the river and the Queen's Walk. Inside the seating is split between banquettes and high-top tables with a great 24-seater long table for private dining tucked away in an intimate section of the balcony surrounded by greenery.
When's it open?
Forza Wine at National Theatre opens on Thursday 7 September. Open daily midday to midnight.
Find out more and book a table at nationaltheatre.org.uk
Pagination