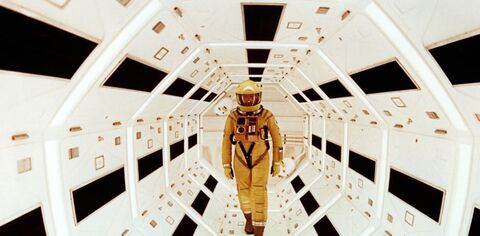 Sci-FiMAX: Into the Future, Now!
See the biggest sci-fi classics from a century of cinema on the UK's largest screen.
Dates
This event has ended.
03 Sept - 05 Nov 2023
Location Info
Address

BFI IMAX, London, UK
Exploring countless worlds, futuristic visions, dystopian societies, space and time, this special BFI IMAX season brings together the biggest sci-fi classics from a century of cinema, many screening in original 70mm IMAX film format or on the latest 4k restorations. 
Sun 17 Sep at 11:30am | METROPOLIS 
Based on the 1949 Metropolis manga created by Osamu Tezuka (Astro Boy) and written by Katsuhiro Otomo (Akira), and itself inspired by Fritz Lang's 1927 German silent film of the same name, this is an anime sci-fi classic. Digital 2k
Mon 25 Sep at 5:30pm | BRAZIL
Terry Gilliam's fantastical satire of bureaucracy gone mad is one of the most visually imaginative works in modern cinema. In this dystopian masterpiece Jonathan Pryce plays a daydreaming everyman who finds himself caught in the soul-crushing gears of a nightmarish bureaucracy.
Sat 7 Oct at 5:30pm | SOLARIS 
Possibly the best political, anti-political sci-fi fable there ever was, all about love, Andrei Tarkovsky sci-fi epic is one of the most influential films of the genre.

Sun 8 Oct at 1:30pm | STALKER 
Three figures traverse the restricted 'Zone' in search of wish fulfilment in Tarkovsky's brilliant philosophical sci-fi journey.
Sun 8 Oct at 11am | PLANET OF THE APES
Charlton Heston stars as the American astronaut George Taylor who lands on a strange planet ruled by intelligent apes where humans live as their primitive slaves.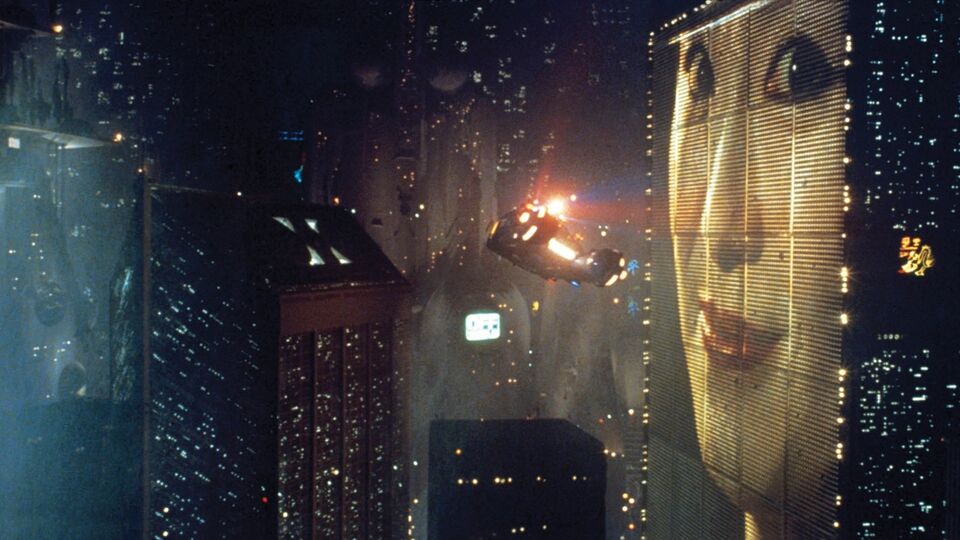 Sat 14 Oct at 1:30pm & Sun 15 Oct at 11am | BLADE RUNNER: THE FINAL CUT 
A thrilling opportunity to watch Ridley Scott's final cut on rarely seen IMAX with laser. One of cinema's most vividly realised dystopias based on Phillip K Dick's best-selling novel Do androids dream of electric sheep?.
Sun 15 Oct at 1:45pm | BLADE RUNNER 2049
Screening in IMAX with Laser format the second Blade Runner dystopian vision, directed by Denis Villeneuve and starring Ryan Gosling, is a more than worthy sequel to Scott's original.
Sun 29 Oct at 4:30pm | THE THING
Twelve men at an Antarctic research station battle a shape-shifting alien that hides in human form, in John Carpenter's ground-breaking 1982 sci-fi horror.
Wed 1 Nov & Tue 7 Nov at 8pm | INTERSTELLAR 
Follow Matthew McConaughey and Anne Hathaway beyond our galaxy in Christopher Noaln's futuristic time-traveling magnum opus, screening in IMAX 70mm. Previous BFI IMAX screenings of this much-admired film have all quickly sold out and the same can be expected for this latest series of screenings!
Sat 4 Nov from 10:30pm | THE MATRIX ALL-NIGHTER
This ultimate Matrix all-nighter screening sees the original trilogy of films screened back-to-back in IMAX, followed by the 2021 final installment The Matrix: Resurrections.