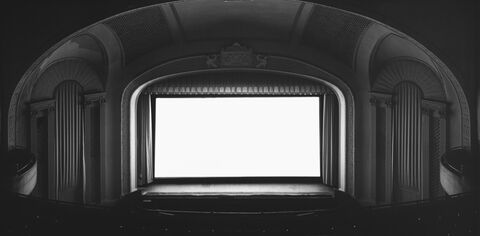 Hiroshi Sugimoto: Time Machine
Hayward Gallery presents the largest retrospective to date of this internationally renowned Japanese artist.
Opening Hours
Wed–Fri 10am–6pm
Sat 10am–8pm, 
Sun 10am–6pm
Closed Mon & Tue
Dates
11 Oct - 07 Jan 2024
Ticket Information
Tickets £16. Concessions for Lambeth residents, under 30s, under 12s, Museums Association and ICOM members.
Location Info
Address

Hayward Gallery, Belvedere Road, London, UK
The Hayward Gallery presents the largest retrospective to date of the internationally renowned Japanese artist.
Over the past 50 years, Hiroshi Sugimoto has created some of the most alluringly enigmatic photographs of our time: pictures that are precisely crafted and deeply thought-provoking, familiar yet tantalisingly ambiguous.
Featuring key works from all of the artist's major photographic series, this retrospective highlights the artist's philosophical yet playful inquiry into our understanding of time and memory, and the ambiguous character of photography.
In addition to spotlighting key series such as Theaters (1976-), Seascapes (1980-), Architecture (1997-) and Portraits (1999), the exhibition includes lesser-known works that illuminate the artist's interest in the history of photography, mathematics and optical sciences.
Often employing a large-format wooden camera, mixing his own darkroom chemicals and developing his black-and-white prints by hand, Sugimoto has repeatedly re-explored ideas and practices from 19th-century photography, including subjects such as dioramas, wax figures and architecture. In the process, his work has stretched and rearranged concepts of time, space and light that are integral to the medium.
Guided exhibition tours (free with entrance ticket)
Wed 11 Oct at 2pm with Thomas Sutton, Assistant Curator
Sat 14 Oct at 6pm with Suzanna Petot, Curatorial Assistant
Wed 8 Nov at 2pm with Gilly Fox, Assistant Curator
Wed 29 Nov at 2pm with Ralph Rugoff, Director
On all other Wednesdays at 2pm and Saturdays at 6pm you can join a 45-minute tour of the exhibition with one of the Hayward Gallery tour guides.