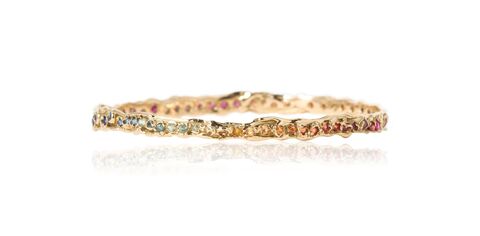 Jedeco
 A collective of independent jewellery-makers producing unique handmade pieces.
Opening Hours
Mon–Sat: 11am–6pm
Sun: 12pm–5pm
Contact Info
Address

Jedeco, Barge House Street, London, UK
JeDeCo (Jewellery Designers' Collective) showcases and sells handmade jewellery made by a collective of small independent jewellery makers.
Each designer brings their individual fashion and cultural references to create their jewellery collections, meaning the JeDeCo gallery at Oxo Tower offers an ever-changing selection to suit all tastes and budgets, from classic elegance to experimental, wearable artworks.

Not only do all the designers hand-make their pieces in the UK, but they are also on hand in the shop to provide friendly and expert advice and insights into their work.
There's an ever-changing collection of original rings, necklaces, stacking rings, wedding and engagement rings, cufflinks, bracelets, chains, brooches and pins on display at the gallery and the collective also works on bespoke designs.