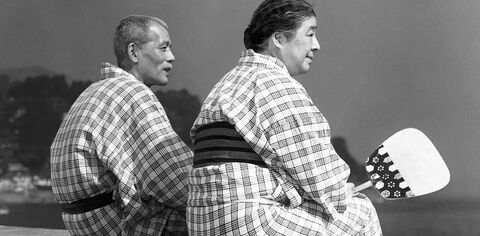 A Family Affair: The Films of Yasujirō Ozu
An anniversary season celebrating the work of filmmaker Yasujirō Ozu.
Dates
This event has ended.
01 Sept - 30 Sept 2023
Location Info
Address

BFI Southbank, Belvedere Road, London, UK
2023 is the 120th anniversary of the birth of Japanese filmmaker Yasujirō Ozu, and the 70th anniversary of the release of his masterpiece Tokyo Story (voted fourth greatest film of all time in the Sight and Sound poll). Marking this occasion, the BFI looks back over the work of one of Japan's most influential filmmakers.
Although his early work spanned a variety of genres, including student comedies and crime thrillers, this season focuses on the theme that dominated his finest films: family life.
The season looks back all the way to his mesmerising early films from the 1930s to his acclaimed late period including 1949's Late Spring from the celebrated Noriko Trilogy and of course there are multiple screenings of the magnificent Tokyo Story.