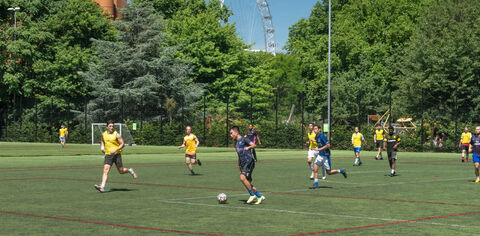 Archbishop's Park
Escape the crowds in this leafy park behind Lambeth Palcace.
Opening Hours
Daily 7:30am until sunset
Contact Info
Address

Archbishop's Park, Carlisle Ln, London SE1 7LE, UK
South Bank's largest but perhaps least known park is tucked away between the St Thomas Hospital and the Lambeth Palace (home of the Archbishop of Canterbury).
Archbishop's Park was once part of the expansive Lambeth Palace grounds and was opened officially as a public park in 1901.
The space is a mixture of soft and hard landscaping with mature trees and herbaceous borders, a small but popular community garden and some fun and whimsical public art pieces.
Particularly popular are the park's sports and leisure facilities that include five-a-side football grounds, ping pong tables, tennis courts and a large children's playground.