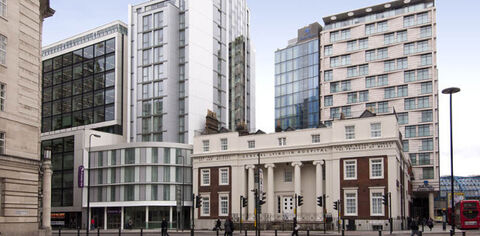 Premier Inn Waterloo (Westminster Bridge)
14-floor budget hotel right next to Waterloo Station.
Contact Info
Address

Premier Inn London Waterloo (Westminster Bridge) hotel, York Road, London, UK
Premier Inn's second South Bank hotel is located just around the corner from County Hall on York Road. The hotel is within a stone's throw of Waterloo Station which sits just behind the hotel, while South Bank's most famous sights such as the London Eye are just a short walk away.