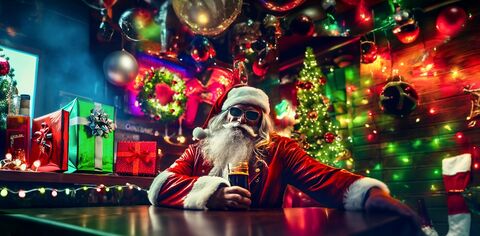 Humbug
A brand-new pop-up Christmas experience in an underground venue created by Secret Speakeasy.
Opening Hours
15 Nov 2023 - 06 Jan 2024
Performances Tue–Sun at 2pm and 7pm
Ticket Information
General admission £19.50–£24.50
Booth seating £29.50–£39.50
Contact Info
Address

Leake Street, London, UK
Nestled in one of the underground vaults on Leake Street graffiti tunnel beneath Waterloo Station, Humbug is an immersive Christmas dive bar serving up live performances, sing-a-longs, seasonal cocktails and other merriment this festive season.
The evening begins with a fun-filled two-hour performance where guests' choices and interactions bring the performance to life for a truly one-of-a-kind Christmas experience.
Facing the pressures of the North Pole and his bustling workshop, Santa has left the grotto and retreated to his favourite dive bar in the hope of restoring himself to the jolly guy that everyone loves. Along with some of Santa's closest friends, guests will be tasked with bringing their Christmas A-game, ready to restore Santa back to good 'elf in time for the Christmas rush.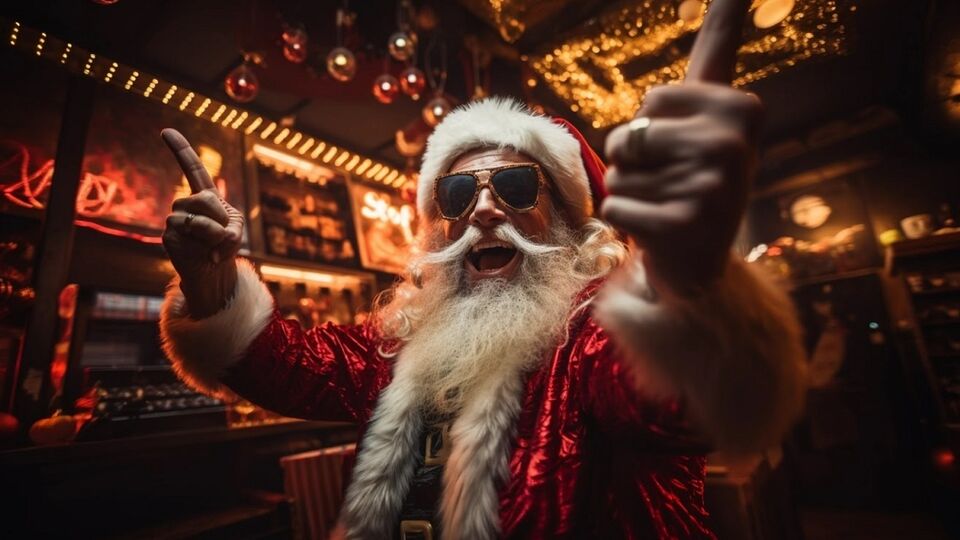 Promising to be the ultimate alternative Christmas party night out, join Santa and a variety of Humbug dive bar regulars, including a changing line-up of the city's finest cabaret, circus and musical acts, for a riot of great drinks, playful sing-alongs, nostalgia, live music and performance, followed by DJs and dancing on the dancefloor.
Tickets from £19.50 for general admission, £29.50 for booth seating. Upgrade packages including welcome cocktails and gifts are available from £17.50.