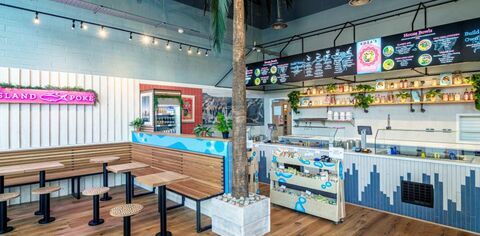 Island Poke
Try the healthy and inspiring taste of traditional poké from the beaches of Hawaii.
Opening Hours
Mon–Fri: 11am–6pm
Closed Sat and Sun
Contact Info
Address

Island Poké Southbank, London, UK
Who said it was hard to grab quick and healthy food on the go in London? Island Poké's aim is to revolutionise the fast food scene with fresh and exciting offerings that champion quality ingredients, with the aloha spirit at its heart.
Island Poké's passion is serving fresh and vibrant fast food, and livening up your day while they're at it. Poké bowls are the ever-evolving modern take on the traditional Hawaiian dish of marinated raw fish served over rice with delicious toppings.
Here there are dozens of different ways you can enjoy your bowl, with an immense array of toppings options ranging from classic Ahi tuna to spicy chicken, steak chimichurri and the always popular vegan miso aubergine.